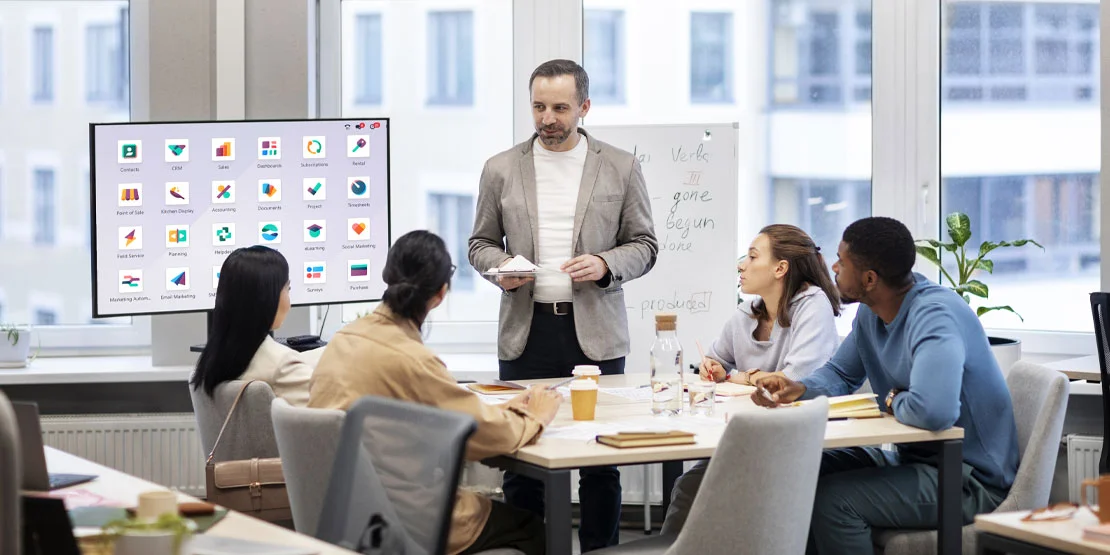 In today's fast-paced corporate environment, effective management of operations and resources is critical to success. Odoo, a powerful open-source company management software package, has grown in popularity due to its adaptability and ability to simplify a wide range of corporate activities. While many organisations may investigate off-the-shelf options, employing a specialist Odoo developer can provide distinct benefits that are tailored to your individual demands and growth objectives. In this article, we will discuss why Hiring an Odoo Developer might be a smart choice for your company.
Customization to Your Business Needs
Off-the-shelf software solutions can give general functionality that may not entirely adapt to your company's specific needs. Hiring an Odoo developer enables you to customise the software to fit your unique procedures and workflows. A professional developer can guarantee that Odoo fully matches with your company demands, whether you want bespoke modules, interaction with other systems, or industry-specific functionality.
Expertise in Odoo's Capabilities
Odoo is a robust platform with several modules and functionalities. An experienced Odoo developer understands the platform's design, capabilities, and best practises inside and out. They may assist you in realising Odoo's full potential by recommending solutions that make proper use of its capabilities. Their knowledge guarantees that you are not just adopting but also optimising the programme to increase productivity and efficiency.
Seamless Integration
Many companies use many software systems to handle various areas of their operations. An Odoo developer may effectively connect Odoo with your existing systems, resulting in a coherent environment in which data flows smoothly across apps. This interface avoids human data input, mistakes, and gives a comprehensive perspective of your business operations.
Ongoing Maintenance and Support
Technology is always changing, and software requires frequent upgrades and maintenance in order to remain secure and effective. Hiring an Odoo developer ensures that you have a committed specialist who can give continuous support, fix difficulties, and keep your system up to date. This keeps your Odoo Implementation stable, safe, and optimised for your changing business demands.
Faster Implementation and Time-to-Market
Customising or Implementing Software might take time, especially if you are unfamiliar with the platform. Hiring an Odoo developer with similar project experience can greatly speed up the implementation process. Their knowledge enables them to negotiate problems effectively and offer solutions more quickly, decreasing time-to-market and allowing you to capitalise on commercial possibilities sooner.
Enhanced Data Security
Businesses are particularly concerned about data security because they manage sensitive consumer and company information. An Odoo developer may add security measures that are specific to the needs of your company, ensuring that your data is safe from any breaches and vulnerabilities. Their knowledge in establishing security best practises helps protect your company from cyber dangers.
Efficient Problem Solving
Unexpected problems are common in software initiatives. The problem-solving abilities of an Odoo developer are crucial in recognising and resolving difficulties promptly. Their ability to analyse complicated issues, discover answers, and apply fixes assures the stability and functionality of your Odoo system.
Cost-Effectiveness in the Long Run
While employing a developer may appear to be an additional expense, it can result in long-term cost benefits. To satisfy your objectives, off-the-shelf solutions may necessitate workarounds, extra software, or manual operations. These can lead to hidden expenses over time. Hiring an Odoo developer guarantees that your software is personalised to business needs from the beginning, avoiding the need for extra tools and inefficiencies.
Personalized Training and User Adoption
The transition to new software might be difficult for your employees. An Odoo developer may provide your workers personalised training to assist them comprehend the system's features and advantages. They may answer inquiries, give insights, and facilitate user acceptance. Users who have been properly taught are more likely to use the programme efficiently, maximising its benefits for your company.
Flexibility and Future-Proofing
Your software requirements may alter as your company grows. An Odoo developer may modify your Odoo installation to meet new requirements and provide new features. Their adaptability means that your software remains current and supports your growth path without the need for a whole rewrite.