The Complete ERP Solution for Small & Medium Enterprises (SMEs)
Small & Medium

Enterprises

We have wide variety of ERP solution for SMEs in a very affordable rates. We understand challenges faced by SMEs to grow their business, our affordable Customized ERP solution helps streamlining processes, improves operation management and efficiencies. We can customize ERP solution according to needs of SMEs.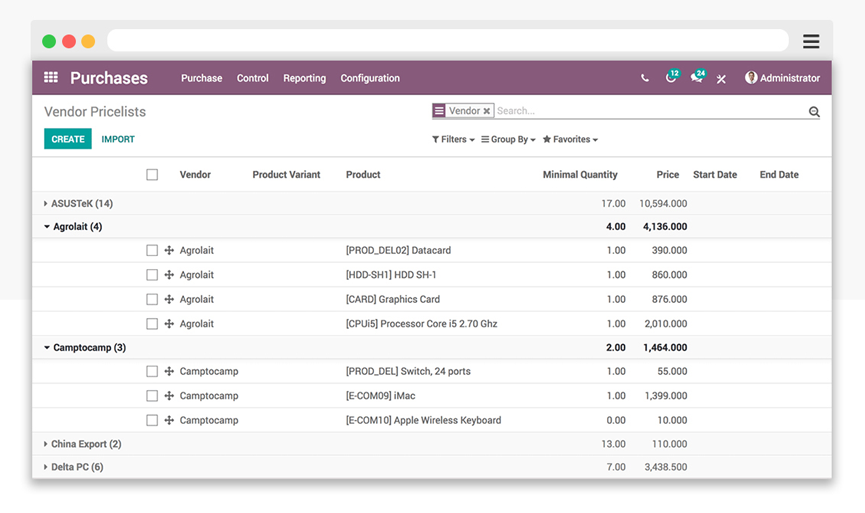 Purchase
Advanced Purchase Order Management
With SME ERP system's purchase app manage requisitions of supplies, request for quotation, purchase order and order receipts. Our purchase app keep records of your vendors and other reports relating to purchases and it allows you to make better purchase decisions. It helps small and mid-sized companies to streamline the purchasing of raw materials, inventory or other items. With our purchasing app, you will get each component customized.
Want to speak with one of our consultants?
Get in touch with us!
Request for a free consultation

Fast! hear from us in a few hours!
Call us! we're here to help!
Write to us! we're here to help!
We'll respond to you in the same working day

info@o2btechnologies.com
Chat with us! we're here to help!