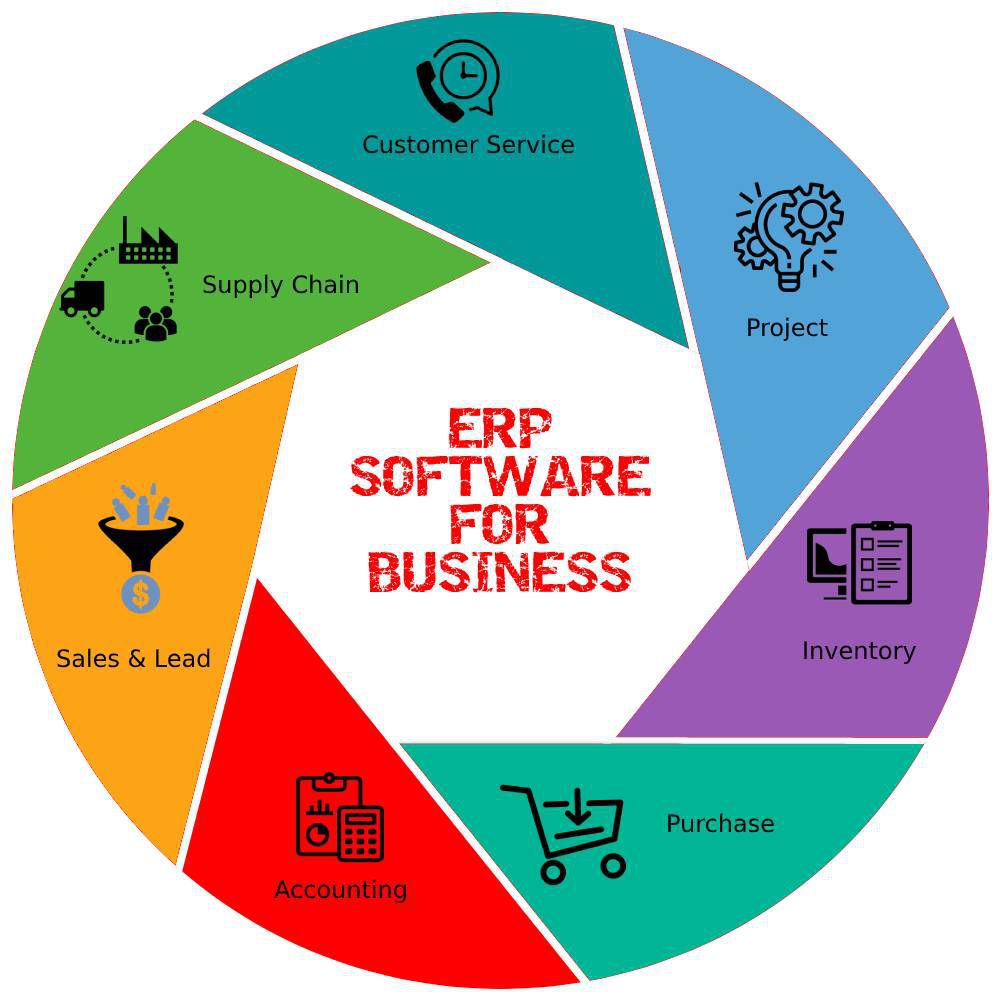 What is ERP software?
Enterprise resource planning (ERP) software is a business process management system. It enables companies to manage their business processes and automate them for improving business efficiency.  Important to realize, ERP effortlessly handles many back-office functions associated with services, human resources, and technology. Another key point, this business software seamlessly integrates to manage numerous processes such as product planning and development, manufacturing, sales, marketing, financial accounting, warehouse management, human resource management, and many more. Equally important, it handles all the processes in a single database. With the help of this system, you can get all the information in a few clicks.  Furthermore, regardless of size and type ERP software are the perfect fit for every business. In the market, there are so many software solutions for every business such as ERP for small businesses, ERP for startups, ERP for large enterprises, etc.

This software usually considers an enterprise application that is built to be used by businesses. To put it differently, an ERP system is an integrated system that can be implemented across various departments. Integration facilitates error-free transactions and production, ultimately it enhances the organization's efficiency. This business management software truly increases the operational efficiency of business processes and increase productivity. The first thing to remember, the ERP system automates the entire business workflow. It streamlines the whole business processes and increases business performance. Another key point, ERP enables continuous tracking of the processes that give you accurate business reporting in real-time.
Reinforce Collaboration and Overcome Hurdles with O2b ERP
Save your valuable time and achieve higher visibility across your organization by substituting contrasting software with an integrated and cohesive O2b ERP solution. With this, you can bring about all of your primary operations with superior proficiency from a robust ERP solution. Important to realize our all-in-one ERP solution is far better as compared to multiple speciality solutions. Another key point, with in-built reporting and business intelligence, features the system can provide swift access to real-time and accurate data that you can utilize for making rapid business decisions for driving business growth. At the same time, get your teams on the same page with one integrated O2b ERP solution.  To get the best experience of ERP implementation, the most essential element is consulting. We are the best ERP consulting firm, we can guide you with all the technical as well as the functional aspect of the ERP system.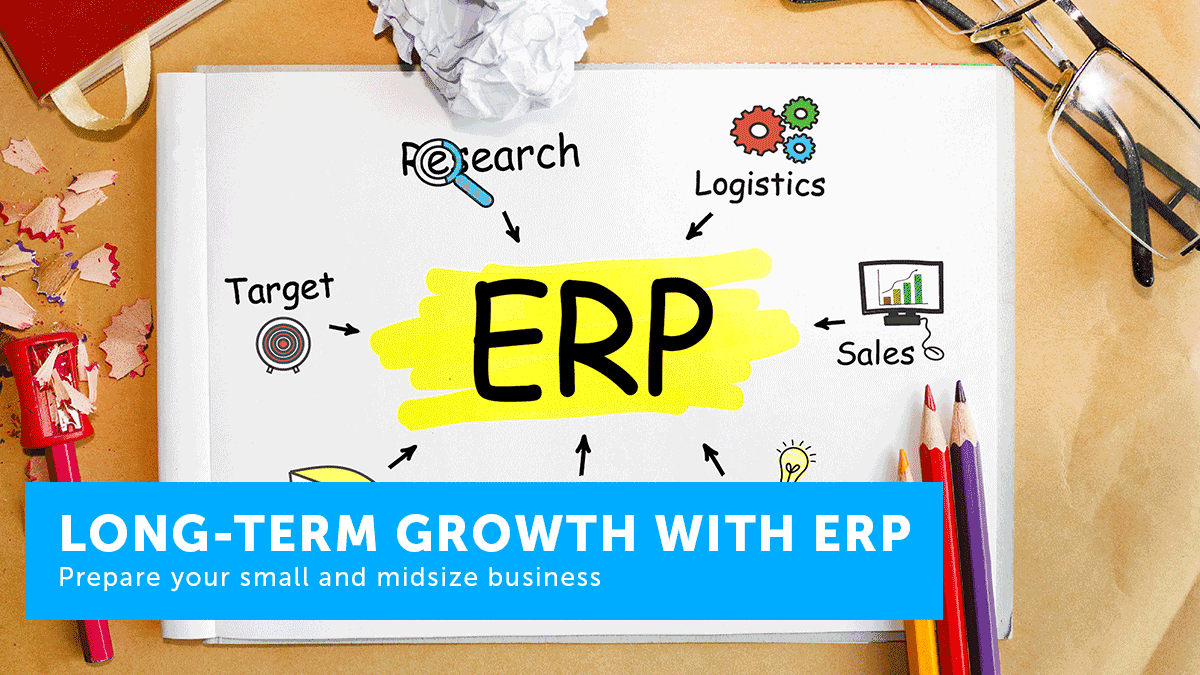 Today, companies require various departments and numerous teams of people that work together for driving the overall growth of the company. Though, if your company employees are using unrelated or different systems and software programs, your data is then kept in silos, tough to retrieve and even tougher to use. With this in mind, overcome these hurdles and reinforce collaboration by substituting dissimilar systems by a cohesive O2b enterprise resource planning system. Companies mostly prefer speciality business software as it makes more sense. Sales agents also need to capture data related to sales. O2b Technologies are one of the top ERP software solution provider company and we provide the best customized ERP software in the US.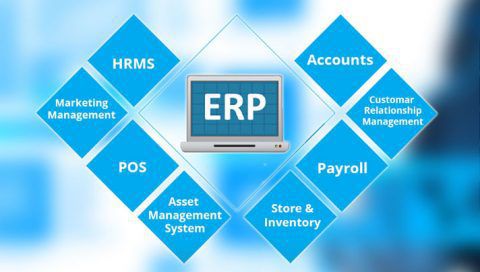 We Tailor and Cater To your Specific And Unique Business Needs
We develop ERP software that covers all the aspects of the business. Equally important, developing ERP helps you to reduce the whole bunch of workload. It is a complex process, sharing the data with teams or reporting to management. It requires time in exporting data and preparing summary reports from such standalone systems. Additionally, such data requires to be entered into other systems or spreadsheets for analysis or comparison. Such data entry work not just wastes time but also leads to the risk of data errors, which may lead to poor execution of strategy or weak decision-making. All things considered, ERP service providers with dedicated and experienced ERP software developers can help you with tackling all these challenges effortlessly. In other words, ERP facilitates automation that truly eliminates unnecessary manual activities and saves a lot of time. Contact O2b for more information on using ERP for connecting
business processes for reinforcing collaboration and enhancing productivity with better customer service. O2b Technologies' robust ERP platforms truly fit your unique business style. We customize, integrate, and implement best ERP solutions that definitely improve scalability and automate critical processes enterprise-wide. To put it differently, to meet your unique and specific business model we build custom functionality as per your requirements. Our custom ERP software automates workflows or business processes to reduce overheads and time consumption. We provide ERP customization, integration, and implementation services along with the ERP development service. With a custom ERP system, you can take your business to the higher levels and grow more rapidly than ever.   O2b Technologies is a global Odoo OpenERP service provider and we provide a complete set of ERP services.
Want to speak with one of our consultants?
Get in touch with us!
Request for a free consultation

Fast! hear from us in a few hours!
Call us! we're here to help!
Write to us! we're here to help!
We'll respond to you in the same working day

info@o2btechnologies.com
Chat with us! we're here to help!