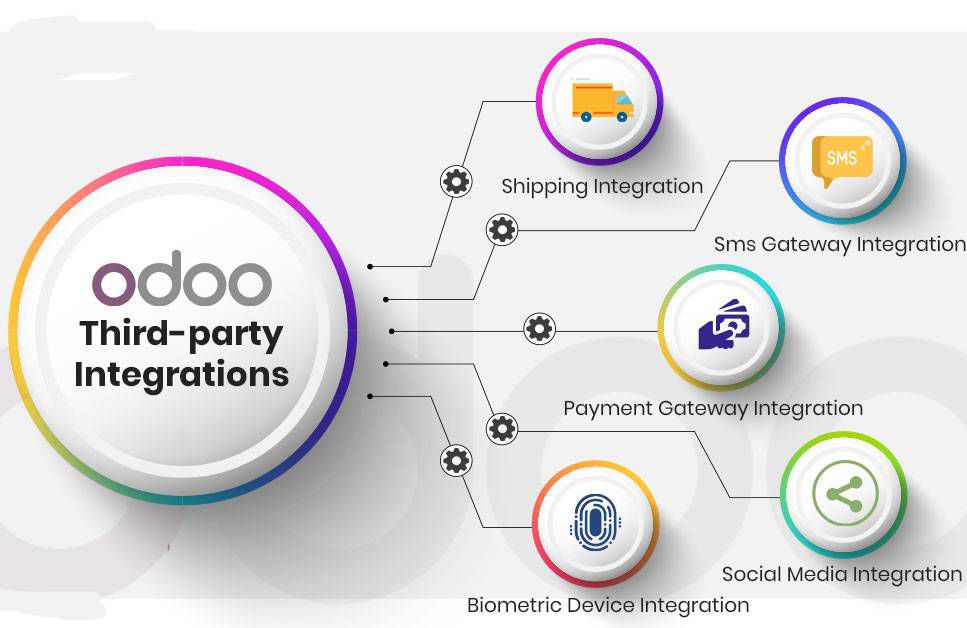 Seamless Odoo Integration
Odoo is an Open ERP software and it is a globally accepted ERP system because it easily integrates with third-party software by using rich and open source API libraries and web services. O2b Technologies Odoo integration service makes sure that you get everything united in a single software. Customized integration of multiple platforms and tools are really important for today's business. Seamless Odoo integration makes your business more efficient and simple. Automating all your business processes and optimizing enterprise resources making them interact better. Generally, Odoo is modified internally through its modules, but some time for better outcomes, there is a need for external data and modules. Integration helps in enhancing the functionality and performance of modules. O2b Technologies have a highly experienced and professional OpenERP integration consultant.
Odoo Connector and Odoo API integration
Odoo Connector is a powerful framework that develops any kind of bi-directional connector between Odoo and any other software or service, as a result, Odoo SAP integration becomes easier. Also, Odoo VOIP integration helps in automating your phone calls jus in a few clicks. With the O2b Technologies highly qualified and experienced Odoo integration experts and consultants can help you with the integration process. Furthermore, how the different components of the Odoo ERP software will interact, it is specified by the Odoo integration API. The importance of API integration is, it can be customized as per business type and your specific business needs. We are the top open ERP integrator in the USA and provide a wide range of Open ERP services across the USA.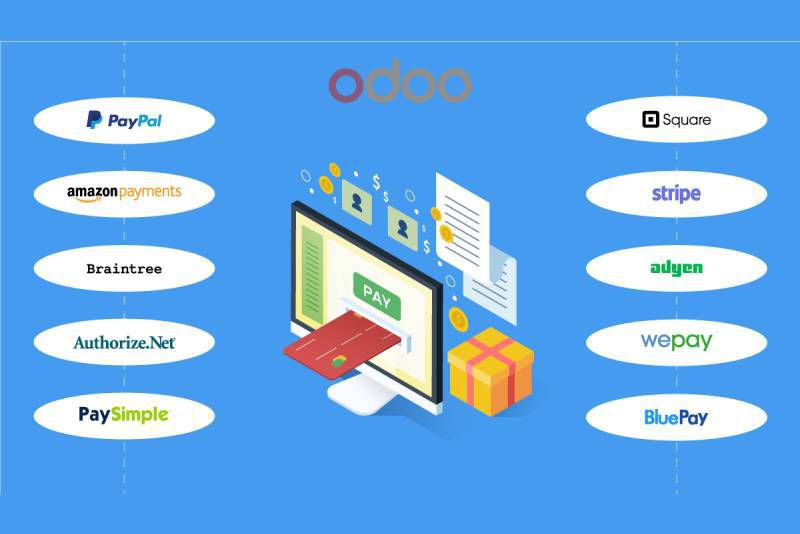 Payment Gateway Integration
Payment gateways play an important role nowadays as most of the consumers choose online stores for purchasing their daily needs. To enhance...customer's user experience Odoo integrates with the various payment gateways. It not only improves the customer's user experience but also provides benefits to the business owner. Payment gateway integration in the Odoo is so much easier and simpler. O2b technologies provide a successful Odoo payment gateway integration, and easily integrates with the PayPal, Authorize.net, Buckaroo, Stripe, PayUmoney, etc. and it is present in Odoo by default. Furthermore, we also integrate Odoo with third-party payment gateways like QPay India, CCAvenue, etc. Important to realize, Odoo payment gateway integration allows simpler online transactions through secure payment gateways like Stripe pay-outs, PayPal, Authorize.net, etc..
Odoo Ecommerce Integration
Odoo eCommerce integration helps in managing all your e-commerce related activities such as sale order, transaction, shipment, etc. At the same time, at... the backed, it handles accounting and inventory warehouse. The most important thing about the integration of e-commerce with Odoo system is, it automatically provides you update of every detail. Also, each change will be updated in the integrated ERP system. Easily integrate numerous e-commerce platforms such as Magento, eBay, Amazon, Shopify, Woo-commerce, etc. in Odoo. Another key point, in Odoo with the development of certain connectors integration process becomes effortless. With the help of this eCommerce integration with Odoo ERP. Manage all your important data such as shipping information, inventory information, product information, etc. that you use in e-commerce, more effectively. Moreover, with the Odoo logistics integration, integrate Odoo with the UPS, USPS, FedEx, DHL, and more to make the shipping process seamless. Also, manage customer database and online stores in one place with Odoo. Odoo shipping integration makes things easier for the e-commerce businesses.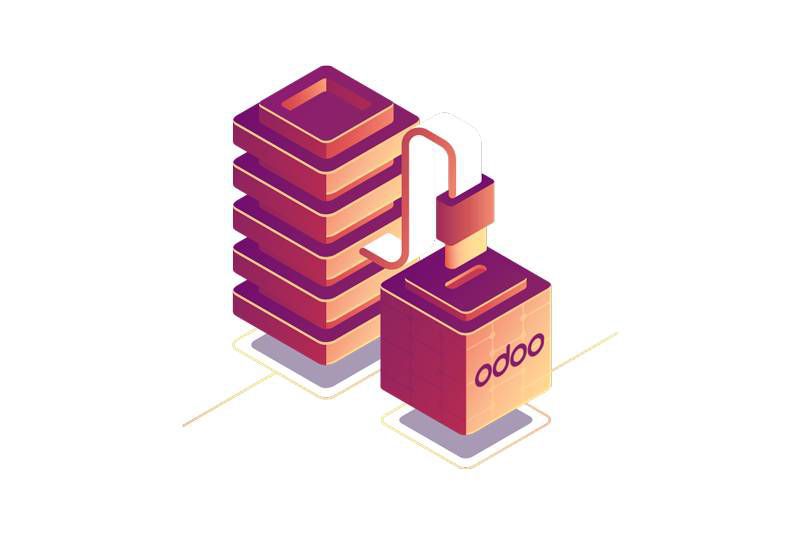 Odoo integration with accounting software
For every organization, accounting management is one of the most complex processes. When it comes to financial accounting, Odoo ERP is considered as...one of the top open-source ERP software. Regardless of business size, the accounting module of Odoo is a proven highly effective solution. It flawlessly manage most important accounting activities from normal journal-level entry to budget management, advanced BI reports, etc. Odoo integrates with accounting software like QuickBooks, Xero accounting, etc. truly helps you to reduce the complexity of your accounting department. Odoo integration with QuickBooks helps its customers to manage their inventory products according to the accounting, payroll, and more.
Social media integration with Odoo
We all know, for the marketing and promotion of our business social media platforms play a very important role. Odoo social media integration makes it... easier by integrating with Facebook, LinkedIn, etc., it helps businesses to manage their leads and inquiries through social media platforms. Also, organizations can easily manage their campaigns and other promotional activities through this integration process. At the same time, Odoo ERP integration with third-party applications, Google apps, G-suite, Mailchimp, and Odoo SMS gateway integration also increases the overall efficiency of the organization and workflow of the system.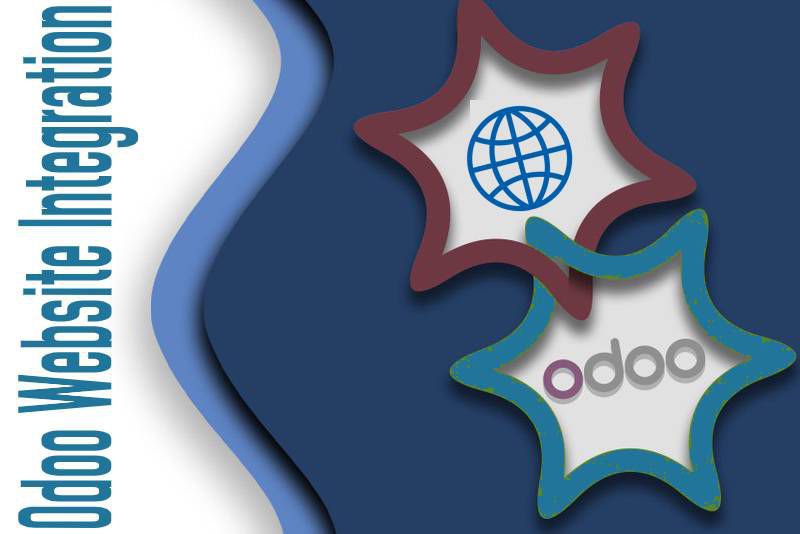 Odoo Website Integration
People often require numerous tools for running their business more conveniently and efficiently. Odoo integration with various websites allows...you to manage your website with a single tool and through integration, you can easily manage sales, e-commerce, stock, accounting, etc. Odoo website integration allows you to combine your software in a way that truly builds a strong communication and improves result. For example, With the Odoo Django integration and Odoo Wordpress connector, you can easily use web services of Odoo/OpenERP within a Django and Wordpress website.
Reasons To Choose O2b Technologies For Your Odoo ERP Integration
• We understand how businesses require proper integration of 3rd party apps to get better results. The best example of 3rd party app integration is E-commerce platform integration.
• O2b Technologies have been working on Odoo ERP software for the past 5 years now. We know how Odoo ERP works internally. We are the top most Odoo integrator in the USA.
• We use the latest technology and utilize all its internal behaviors and advantages to accelerate the business processes for company success.
• With cutting-edge talent, ground experience and complete knowledge of Odoo ERP software, we provide great services to our clients.
Want to speak with one of our consultants?
Get in touch with us!
Request for a free consultation

Fast! hear from us in a few hours!
Call us! we're here to help!
Write to us! we're here to help!
We'll respond to you in the same working day

info@o2btechnologies.com
Chat with us! we're here to help!