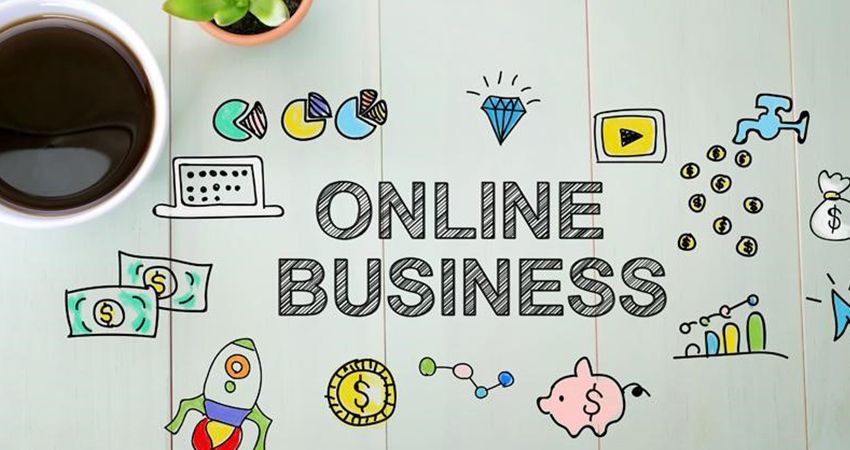 Grow Your Online Business
Odoo e-commerce is easy to use and highly customizable, it is based on an open ERP platform. It provides so many features that will help you in your business and it is a cost-effective business solution for you. Odoo eCommerce features enhance the performance of all online store processes. Most importantly this Open Source eCommerce allows you to manage inventory and also enables you to add or remove products. Important to realize it has features that process payments, compute taxes, and fulfill orders effortlessly. Odoo eCommerce purchase order software supports B2B eCommerce as well as retail stores by simplifying online store management for both. Important to realize, robust features and functionalities of Odoo eCommerce have powerful integration capabilities. Important to realize, the security of your customer data and your store is very important.
Odoo takes security very seriously and it offers additional security features. It includes fraud protection and monitoring for DDoS attacks. OpenERP eCommerce makes management of online stores simple and convenient.
Manage Customers and Orders
It becomes a lot easier with the all-in-one integrated platform to manage customer's orders. Odoo eCommerce platform seamlessly manages the entire process from product selection to payment, to checkout and delivery as well. Another key point, Odoo eCommerce integration handles sales transactions that will definitely improve your bottom line. As a result, Odoo eCommerce purchase order software features help you in managing your customers efficiently and conveniently. Ecommerce ERP system always allows you to manage orders, check order status, and to make changes as quickly as possible if needed. Equally important, it also helps in handling the payment processes, managing customer information, keeping transaction records, and creating billing and invoicing. Implement Odoo for eCommerce and get accurate accounting with improved analytics and reporting.
Odoo provides you simple product management feature, it allows business owners to create banners, add images, slides, and product pages. Odoo eCommerce software company helps you to merge and integrate the information throughout the system.
Odoo Ecommerce Important Features
Spectacular Designing and Configuration
As your business is based on products, your website should have a superior quality of product pages for your e-commerce website. With Odoo you have ...simple drag and drop option, and using Odoo you can create attractive product pages. Odoo eCommerce has an inline editing feature that allows you to create product pages. Another key point, it is very easy to use because it does not require code, you will really get what you see. Easily design your product page from scratch with the building blocks system. Additionally, now you can add digital products like eBooks to your online catalog. Another thing to notice, Odoo supports your online store regardless of its location and allows you to manage multiple eCommerce stores, multi-language, and multi-currency. Odoo provides you flexible payment methods. With Odoo e-commerce, your customers are able to make any type of payment which is convenient for them.
Integrated Marketing and CRM Tools
Odoo integrates your eCommerce platform with the CRM and marketing tools that truly enhance the customer experience. Important to realize, Odoo...eCommerce ERP software enables customers to find what they need in your store easily and quickly. To increase your online business revenue this system enables cross-selling and upselling by providing a suggestion of optional products related to those items that your customer buys. Another key point, integration of sales and CRM systems boost sales. Odoo eCommerce has a user-friendly interface that easily defines product categories and enables attribute search. With the help of coupon codes or promo codes encourage your potential customers to buy your products. Marketing feature enables you to manage your abandoned carts by launching marketing automation to convert them into orders. Odoo's built-in SEO allows eCommerce stores to rank higher in organic search engines.
Easy Payment, Billing, and Shipping Methods
When Payment and Shipping methods of Odoo eCommerce are fully integrated with the system that allows customers to pay with various payment gateways...such as Paypal, Adyen, etc. Furthermore, this software redirects customers who use online payment methods to your website's 'Thank you' page. It has a unique feature of defining rules that easily calculates the costs of delivery that can be based on weight and more criteria. It is a customizable system, with this in mind, you can create payment methods like bank transfer or cheques it truly provides more options to your customers. Track the entire shipment process that includes your order and speed up the whole process with DHL, USPS, FedEx, and La Poste shipping connectors. Easily calculate and bill shipping costs that can be computed automatically with the Odoo's embed Delivery Method configurator. Another key point, it automates the accounting and taxation process to avoid any hassle.
Why Odoo Ecommerce?
• Fully Integrated Apps with Odoo e-Commerce such as Odoo Website, Odoo CRM, Odoo Accounting, Odoo Inventory
• Manage your entire online business with only one system and increase business efficiency
• Get real-time control on your stock levels and accurate forecasts to manage procurement
• Improve pace of your shipment process and track your order more effectively
• Get better data analytics of your sales and marketing process
• Increase customer satisfaction by providing the best shopping experience
Want to speak with one of our consultants?
Get in touch with us!
Request for a free consultation

Fast! hear from us in a few hours!
Call us! we're here to help!
Write to us! we're here to help!
We'll respond to you in the same working day

info@o2btechnologies.com
Chat with us! we're here to help!