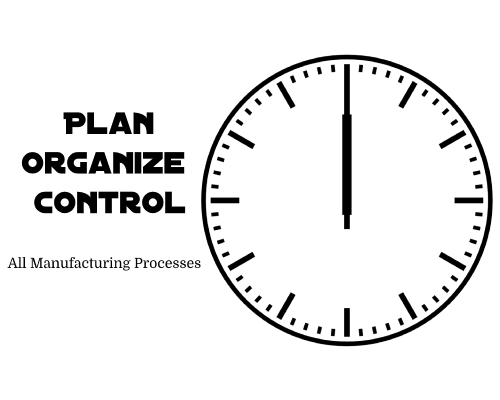 Manufacturing Time Tracking
Improved product quality and productivity
To improve the manufacturing management process, tracking of tasks and time invested in it is very important. Time tracking enables you to plan, organize, and control the manufacturing process for better results. Real-time monitoring tools of the O2b Technologies manufacturing management system allow managing the workforce and tasks assigned to them. Synchronization of projects, teams, and time tracking saves time and extra efforts. Tracking is so useful for making better decisions in the future. An open-source manufacturing management system helps in estimating budget, tasks, and time consumption in the future for better production.
Accurate Manufacturing Visibility
Increased visibility and better operational control
Our open-source manufacturing management software gives you real-time and accurate production visibility that improves product quality and order accuracy. Manufacturing ERP truly enhances the quality and controls the number of products to be produced. Due to real-time visibility chances of errors reduced up to 80% to 90%. To put it another way, our manufacturing software surely improves the customer satisfaction rate. One of the most important aspects of managing the whole operations is a better supply chain management, with this in mind, manufacturing supply chain management software helps you to make better decisions while having complete visibility across the operations.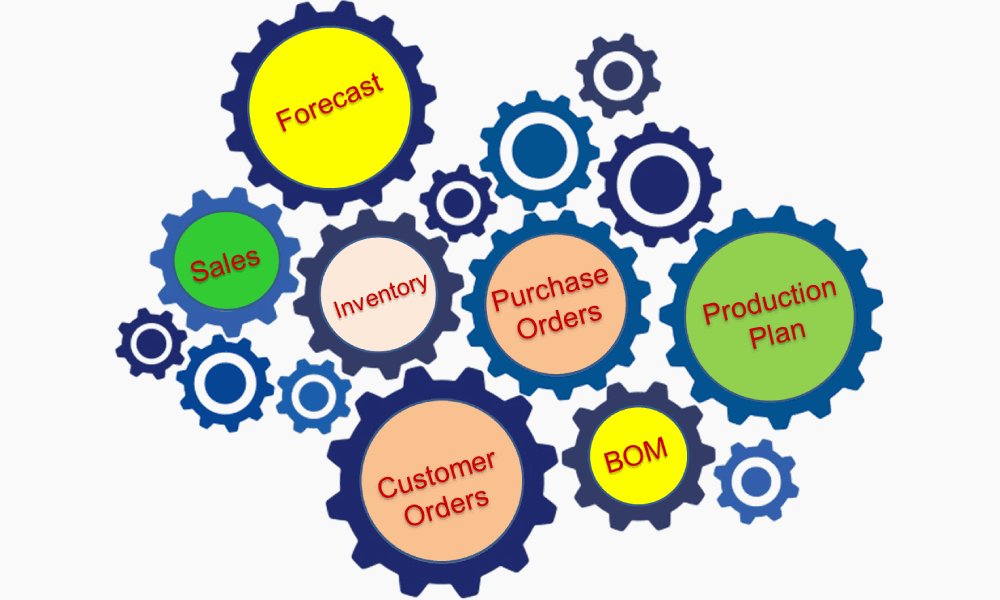 Material Requirements Planning (MRP)
Make Manufacturing Process Simple and Flawless
O2b Technologies manufacturing management software enables you to conduct separate and independent material requirement planning for each specific work center. It will always help you to outsource supplies when production limits are exceeded. Software for manufacturing business integrates material requirement planning with the master production schedule to provide a highly productive user experience. Important to realize, software for manufacturing management allows immediate access to information in all areas essential for successful planning and scheduling. Information like sales demand planned and estimated production supply, and actually purchased the supply. With all this information in mind analysts and project managers are able to react quickly and easily. This information also enables them to avoid the possible negative situation that may occur. Our manufacturing management system is integrated with inventory management software, in this way you can easily control your inventory.
ERP Software for Manufacturing Industry
Grow your manufacturing business with an integrated system
The manufacturing industry does not need any single software solution because it covers comprehensive business processes. To reduce manufacturing management costs and save time, you need to implement a software solution that is integrated with other modules. This integrated system provides a solution for all the business processes in one place.
Inventory Management – Inventory software for manufacturing helps you to know the accurate history of your stock operations. Stock movement and serial number tracking give you the information about all your inventory. With the exact information of your stock levels you can do better production planning and save time and reduce operational costs. Our warehouse management software helps in tracking and controlling inventory levels of multiple warehouses seamlessly. The manufacturing industry can adjust inventory in real-time because of the live tracking feature of our system.

CRM and Sales Management – CRM in the manufacturing sector helps to get customer's contact information for planning and analysis of operations of the production department. The best CRM software for manufacturing enables you to send quotations and invoices quickly and preparing shipments. In a few clicks calculate product's cost that allows you to control production costs. Our best CRM for manufacturing business sends confirmed customer orders to the production and now you can track all the sales orders from the quotation to delivery.

Purchasing Management – With our purchase management software manage purchase orders in a single click. Automate the entire procure-to-pay process easily and flawlessly. This system helps you to get approvals and expense reports easily by automating the whole purchase process. Not only it automates the purchase order process but it also helps in budget control. To make purchasing process better such as internal requirements, selection of suppliers or vendors, procurement of materials, and production directly depends on the software for vendor management and manufacturing process management software.
A Software for Broad Range of Manufacturing Industries
Our manufacturing management software is a great fit for a wide range of industries such as textile, electronics, food and beverage, industrial machinery and equipment, medical device, and furniture. Manufacturing business software can manage these manufacturing industries regardless of their type of manufacturing. These types are, assemble to order, batch, discrete, make to order, and make to stock manufacturing. We also provide manufacturing software for small businesses that indicate there is no barrier to the budget in investing our software solution.
---
Want to speak with one of our consultants?
Get in touch with us!
Request for a free consultation

Fast! hear from us in a few hours!
Call us! we're here to help!
Write to us! we're here to help!
We'll respond to you in the same working day

info@o2btechnologies.com
Chat with us! we're here to help!