Conference Software Solutions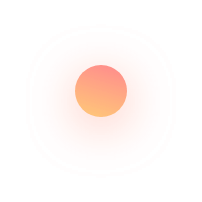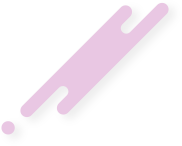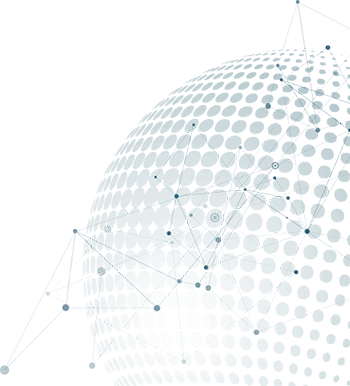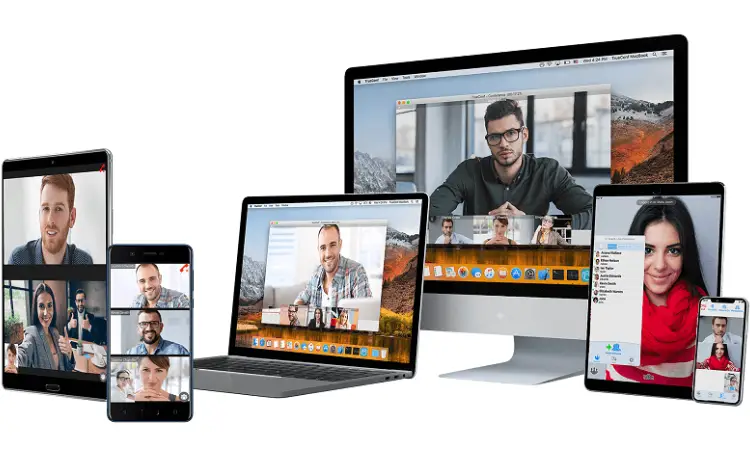 Conference Software
Make Virtual Conference More Interactive and Easy
Thinking to make your conferences more successful and interactive, but failing to do that. Do not worry, there is so much variety of video conference software in the market. These systems can help you to initiate and conduct live conferences or online conferences just in a click. You can have two or more participants at the online conference by using an internet connection. Easily communicate and transmit information, thoughts, and ideas through audio, video, and text data. O2b Technologies virtual conference software is designed in such a manner that any size or business, whether small, medium, or large-sized company can use it easily. It lets them stay connected to their customs, prospects, audience, and employees, which further enables them to enhance productivity and to cut costs. Our web conferencing software lets companies communicate as well as share and collaborate on files.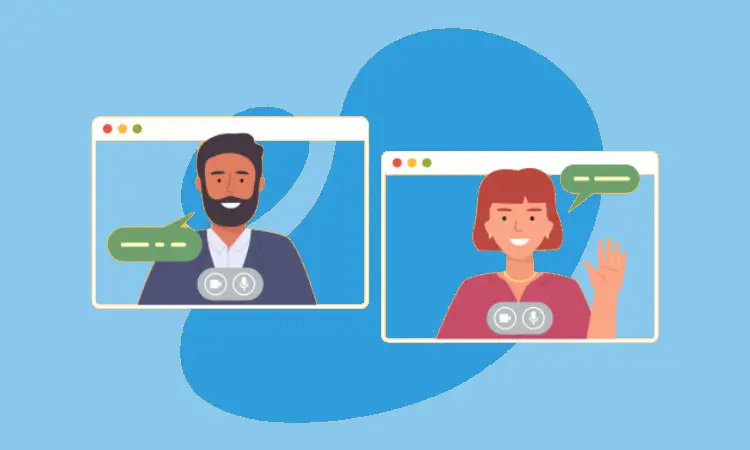 Moreover, this web conferencing software allows organizations to have both point-to-point (two-person) and multipoint (more than two participants) video conferences. Our multipoint conferencing software lets companies conduct conferences among more than two participants, where all the participants can sit in a virtual conference room and communicate in such a way as they are sitting next to each other. This amazing experience never lets them feel that they are having ineffective communication. Important to realize, this virtual meeting can save a lot of costs such as travel costs, accommodation costs, and more. All things considered, O2b conference software solutions facilitate streaming, participants/attendees engagement, video replay, and more.
• Seamlessly stream and record all your sessions in one place.
• Completely safe and secret conferencing platform: Only for your registered attendees, protected access.
• Compatible with android, windows, and iOS as well as accessible using smartphones, tablets, or laptops, anywhere anytime.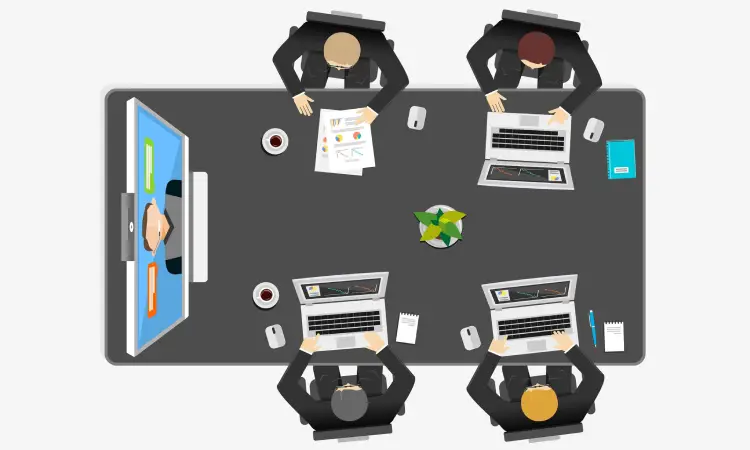 Reasons to use our online conference software
To reach a wider audience, a virtual conferencing software is the best tool for it. Easily connect with your audience using rich interactive applications and tools like audio, video, text chat, polls, webinars, and more. It will let you engage with your audience in a more effective manner. O2b has the best video conferencing software for small businesses. There are so many small companies adopting video conferencing and collaboration platforms to stay connected with their audience. They also want to enhance productivity and reach a wider audience across the city, state, country, and world. Because, who doesn't want to expand their business? With this in mind, O2b technologies video conferencing software for small-sized companies is really effective and lets them connect with their prospects, subscribers, employees, and customers.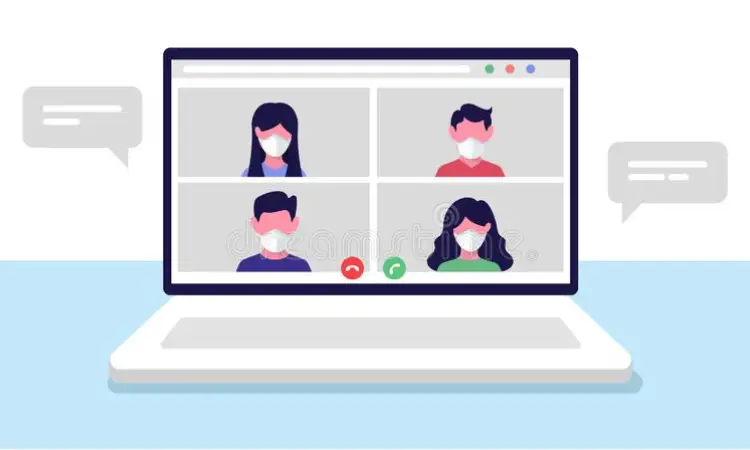 Online meetings or conferences are not only used to connect remote teams, or audiences, but also it helps in cutting costs, reducing time-consumption, boosting productivity, and more.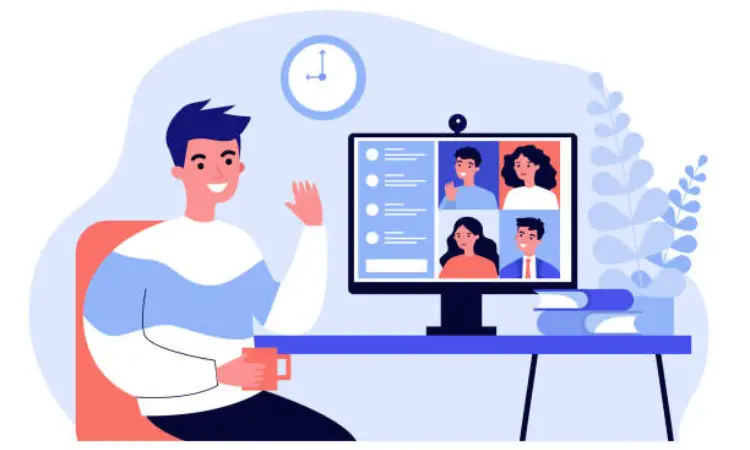 Here are some important reasons, why all the companies are using web conferencing software:
Cutting Costs:
Cut travel costs, accommodation costs, and stay in touch with your team, clients, and prospects via a virtual meeting room. As we all know, cutting costs is the main concern of all the companies. Our system lets them reduce the costs which ultimately improves revenue.
Connecting Diverse Workforce:
If you have offices in various locations/regions/countries, our secure video conferencing software will let you connect all the employees from different backgrounds to maintain a healthy relationship between them. Also, it helps in bettering collaboration and enhances productivity.
Maintaining Personal Bonds:
When you connect with someone through video call, then it automatically lets you connect with the person on the other side of the screen personally, because as we all know that a picture is worth a thousand words. This may sound a little cliche, but when it comes to cementing relationships, a picture of yours and your expressions pays a great role to build a strong and personal bond with the other person. It lets you feel more personal and familiar.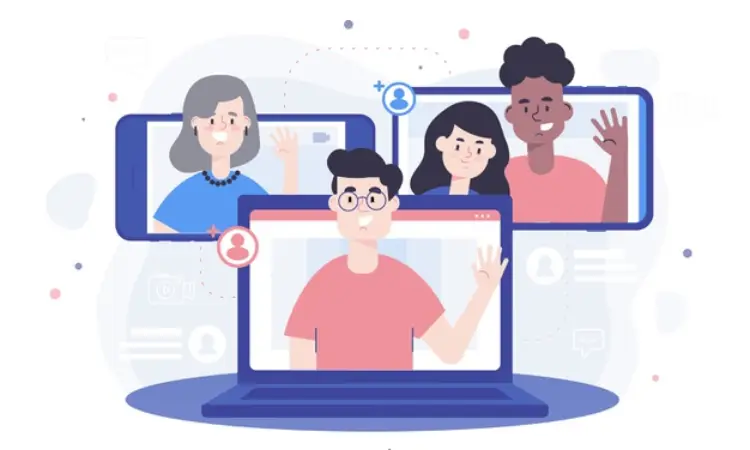 Work from anywhere: Work remotely and stay connected
This software is perfect for all sizes of companies, and all of them can work remotely. To maintain the efficiency and productivity O2b online conference software allows you to schedule meetings quickly in one click. Host online meetings seamlessly and let your participants join quickly. This software allows you to create meeting space in minutes and lets you turn meeting/conference rooms into collaboration centers. It is mobile-friendly, easy to use, fully customizable, and a highly interactive solution will let you make all the things simple.
Frequently Asked Questions