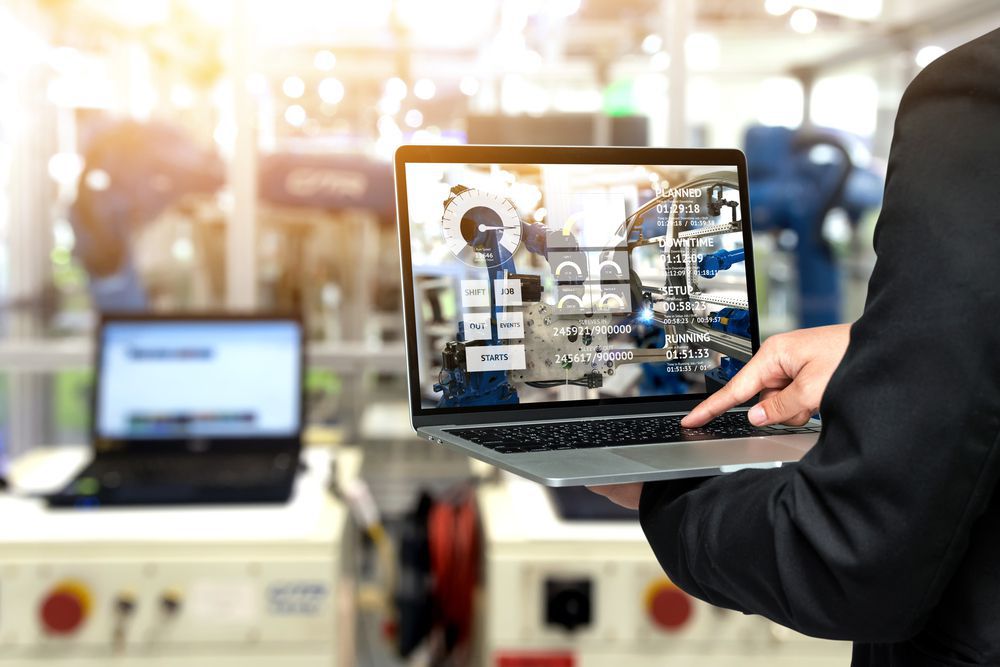 Top-Notch Production Monitoring System
Better production planning and procurement management

Industry dealing with plastic and rubber manufacturing requires a lot more processes to manage. O2b Technologies ERP software for the plastic industry enables this industry to run its operations smoothly. First of all, our software makes material procurement more efficient and faster. Our plastic ERP system helps you in planning, selecting, and giving the contract to the most suitable vendor. Important to realize, better procurement management saves operational cost and increase efficiency. An intelligent plastic ERP software has a tool for scheduling production that manages work schedules, labor, setup times, and work orders effortlessly. A real-time production monitoring system ensures reduced costs and better production planning that truly reduces the chance of errors in the manufacturing process and ensures quality based production. With increased visibility into the whole manufacturing and production process let you make changes in real-time when any error arises.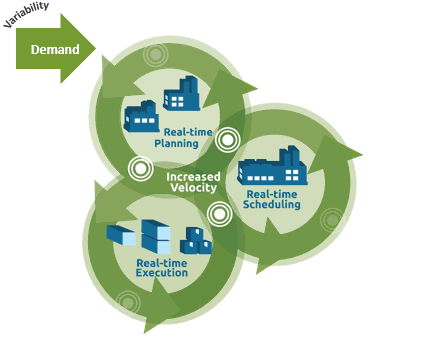 Support Demand-Driven Manufacturing
An ERP Build For Plastic and Rubber Manufacturers
Make to order manufacturing process rely on the actual customer's demands and manufacturing is performed when demand is confirmed. This strategy keeps the risk level low and makes cost estimation more accurate. O2b Technologies plastics manufacturing software and ERP for rubber industry support demand-driven manufacturing with fulfilling industry-specific needs. Our manufacturing ERP ensures greater customer satisfaction and incorporates the best of Lean manufacturing. Software solutions help you to synchronize people, methods, materials, machines, and information to improve workflow. ERP for plastic industry manufacturing software based on the latest technology easily automates, digitizes data and connects every function within the company. Another key point, plastic ERP software enables multi-level bills of material and Industry-specific bills of material (BOM) that reflect critical interdependencies. In order to meet the unique needs of blow moulders, injection moulders, extruders, compounders, etc. our industry-specific system pre-defines the BOMs. ERP software for rubber manufacturers truly matches with the unique and specific needs of the industry.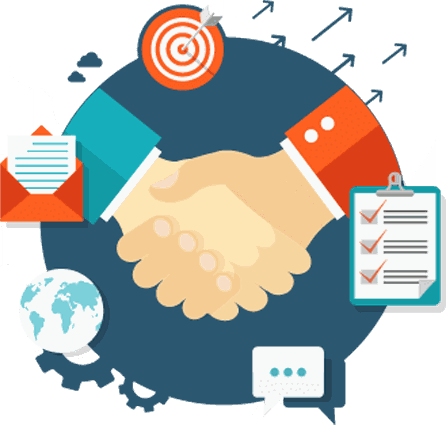 Stronger Customer Relationships
Easy access to the information of entire customer lifecycle
Reduce your marketing budget with the robust CRM system which has core capabilities you will ever need to manage your entire marketing process. Marketing processes such as creation, execution, and measurement of email campaigns can be easily managed with the use of our CRM tools. Important to realize, O2b Technologies CRM solutions for plastic and rubber manufacturers centralize customer data and provides real-time order tracking that surely helps you to manage customer relationships and improve customer satisfaction. CRM for the rubber industry stores data of existing customers and prospects in a central database that is fully integrated with the ERP for the plastic industry. Another key point, our CRM system helps you to identify sales opportunities, nourish customer relationships, and improve customer service by giving easy employee access to the information. Equally important, real-time reporting tools of CRM system enables accurate tracking of customer orders and shipping schedules.
Features Of ERP Software For Plastic and Rubber Industry
Improved Traceability and Tracking
Our ERP system supports barcoding by which all goods can be easily received and booked using a unique barcoding system. Barcode scanning... improves the tracking of each item. Equally important, you can trace all finished products, components and raw material from initial purchase to dispatch. Improved traceability and tracking saves a lot of costs and time.
Better Stock Management
ERP software for plastic and rubber manufacturers integrates with the inventory management system that enables tracking of moving inventory. Ultimately it ... helps in managing items in the stock and also avoids takes care of the shelf life. Our integrated ERP automatically identifies when shelf life expired and send electronic alerts to the department.
Automate Order Processing
Our ERP works on the concept of EDI that automatically processes order confirmations, invoices, and delivery notes and send these electronically to ... the recipient. As a result, it saves time, cost and resources. Equally important, this system streamlines your entire business process and also helps you to manage product and project costing, quoting, and reporting accurately and quickly.
Accelerate Production
ERP software system's production scheduling tools accelerate production by driving strategic decisions about what to produce when to produce. Centralized... data successfully eliminates repetitive calculations and paperwork that ultimately shortens production cycle times. Minimize waste and get quick feedback in real-time to make changes in the situation of the shop floor.
Want to speak with one of our consultants?
Get in touch with us!
Request for a free consultation

Fast! hear from us in a few hours!
Call us! we're here to help!
Write to us! we're here to help!
We'll respond to you in the same working day

info@o2btechnologies.com
Chat with us! we're here to help!