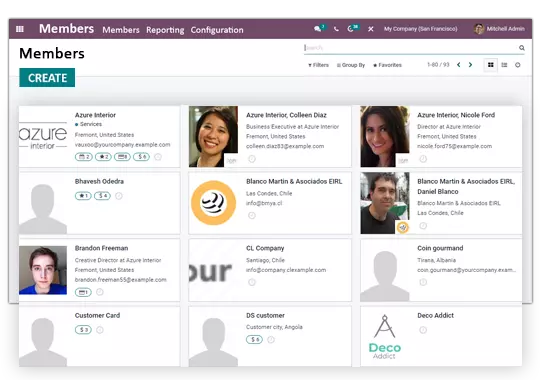 Create and Manage Members
Add and manage members
Add Individual or Company details like contact address, identification number, phone number, job position, email address, website, title and more.
Add tags to the information
Add additional information like internal notes, log notes, and schedule activities like making a call or sending an email.
Setup Membership Model
The membership structure is set up to enable the offering of membership plans to members.
Products and membership plans are set up on the backend of the solution.
On the website, users can choose from various membership plans.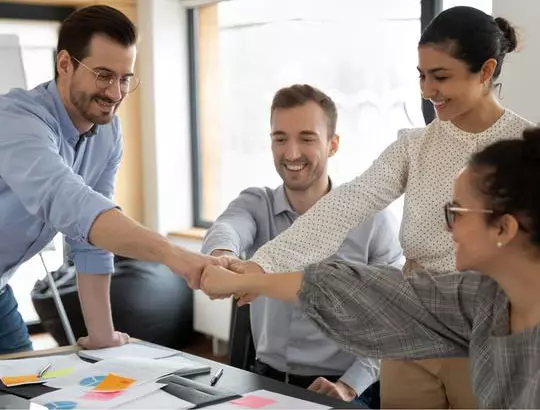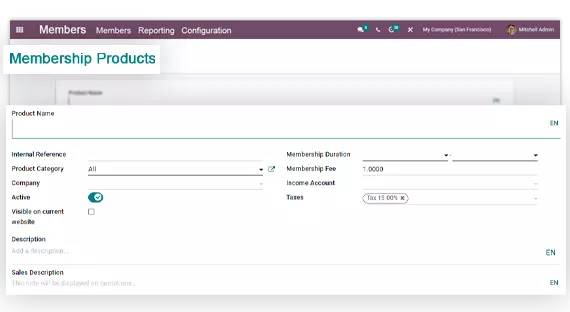 Create Membership Products
Users can develop membership goods.
Membership products are under the category of "service" products.
The membership items can be built in several variations.
You must choose membership plans before generating membership items.
Members Analysis
Do member analysis based on the revenue done etc.
Customize analysis with filters like Salesperson, Month, Associated Partner, Membership Product, Current Membership State and more.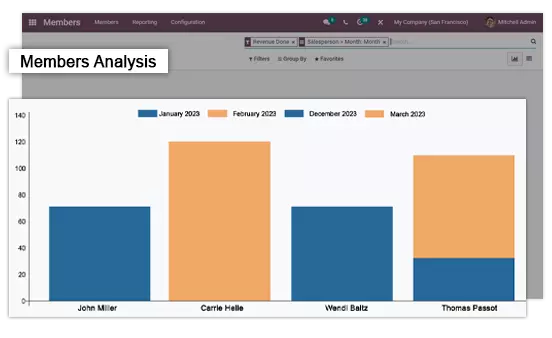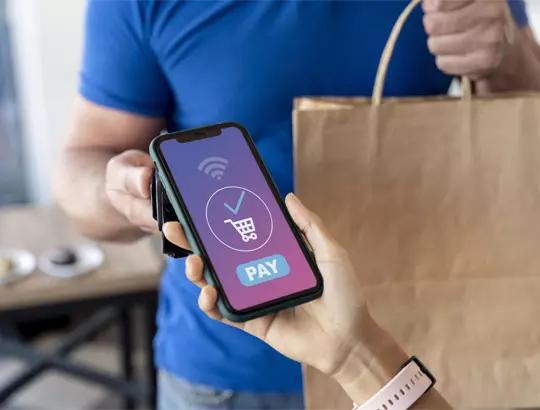 Orders and Payments
From the sales order page, the membership plan can also be added when making the sales order.
The membership items can also be added by a user to the order lines of a sales order.
Membership immediately transitions to the in-progress state when the sales quotation has been confirmed.
The membership plan invoices are created automatically with an "In Progress" status.
Customers can pay using multiple payment methods