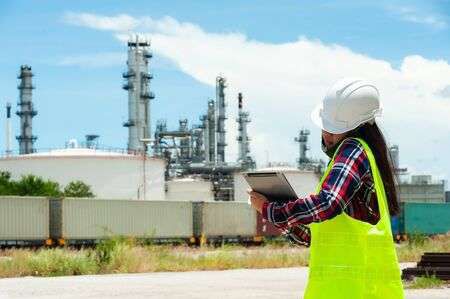 Improve Operational Safety And Asset Use
Cut operating costs for better asset management
Complex and diverse processes of the energy industry need an ERP solution that makes business process management effortless and simple. The oil and energy industry faces unique challenges due to strict regulatory compliance and government regulations. O2b Technologies energy industry ERP software helps to face these challenges by seamless integration with different business applications. Important to realize, our system allows you to access all the customer information from a single point that accelerates business growth. Our energy industry ERP software helps you in managing your company's physical assets to minimize operating costs and improves the usage of assets and increases operational safety. This system enables you to reduce the operational risk that surely improves environmental, health, and safety performance. ERP software provides the functionality of incident management that helps you to identify, analyze, and resolve safety issues. Our system enables you to reduce risk by resolving health and safety issues proactively.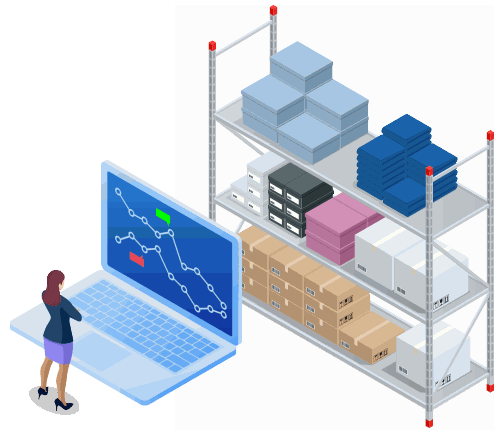 Flawless Inventory Management
Handle quantity issues and stock in-hand
ERP software enables the oil and energy industry to handle production, consumption of units, and planning effortlessly. O2b Technologies' ERP for the energy industry integrates with the various modules that efficiently manage inventory and helps to control inventory for stock in hand and resolve quantity Issues. Most importantly, using O2b inventory software you can track incoming as well as outgoing inventory. Similarly, it tracks purchase order entry to keep a tab on purchase goods. In today's environment energy companies are under pressure to reduce costs and increase operational performance. With this in mind, our system is designed in such a way that it surely reduces operational costs and improves performance. It takes care of resources and inventory of the energy industry with the help of an integrated supply chain management module. Important to realize, improved visibility of inventory and stock in-hand across the business ensures the reduction in costs and improved productivity.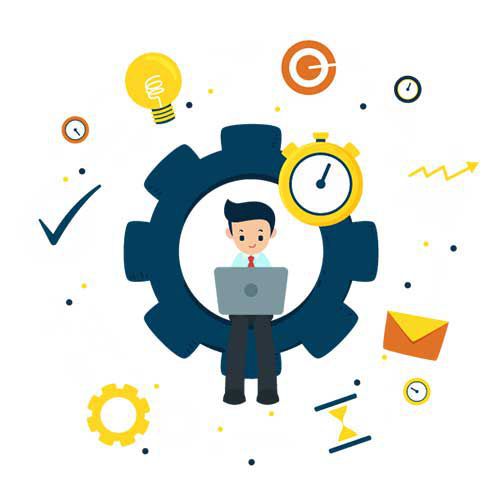 Account Management and Financial Planning
Budgeting and forecasting made easy
O2b Technologies' ERP software integrates with other modules to streamline the entire business process. All things considered, our system integrates with the financial and accounting module seamlessly that helps you to centralize your budget with the accurate forecast as well as it ensures you to have accurate and actual financial information in a single place. The software system consolidates all the data into one platform that provides self-service and easy-to-use reporting across the company. As a result, it accelerates the decision-making process that enables flawless budget management and impacts performance in real-time. Important to realize, expense management is an important aspect of financial management. Our ERP software manages and controls entire request approval to procure goods and services process quickly. This system allows you to establish a budget and spend controls. With our ERP system gain real-time visibility across your organization's spending trends.
Benefits Of Oil and Energy Industry ERP Solution
Better Commercial Performance
The bottom line of the company affects by the top management's decisions, our ERP system improves the decision-making process. This system helps you to visualize and analyze... your business objective and ensures you to fulfill organizational goals successfully. The automated and streamlined business process improves business efficiency and minimizes operational costs. As a result, It improves commercial performance and ultimately maximizes profit and improve revenue.
Reduce Overhead and maintenance costs
Improved visibility enables you to minimize overhead costs and gain more profit than ever. Important to realize, automated workflows speed up the whole process and allows... you to save money and avoid unnecessary risks. ERP software reduces the number of equipment and tool that saves time of its double entry and ultimately leads to better business operation. Reduced time consumption truly improves the bottom line and allows companies to do more with less workforce.
Energy Information Reporting
It becomes more important for the energy industry to have accurate and precise information about energy consumption. Energy industry ERP software has a reporting... tool that can be used to get accurate data of energy consumption and expenditure data of the organization. Similarly, our ERP software provides detailed information on energy that includes the effects of external factors like weather on the building. Then our system helps to aggregate the whole data which can be used to balance energy savings with expenditure.
Improve Reliability and Safety
The energy industry includes numerous technical engineering processes that require a safe work permit, permit to Work, operator log books, work instructions, etc. All these... challenges can be resolved by the implementation of the ERP system. Our system ensures you to record all the required data, reduce the time spent on administrative duties and enable your team to be more efficient. Another key point, ERP software manage your staff and workflow across multiple departments from a single platform.
Want to speak with one of our consultants?
Get in touch with us!
Request for a free consultation

Fast! hear from us in a few hours!
Call us! we're here to help!
Write to us! we're here to help!
We'll respond to you in the same working day

info@o2btechnologies.com
Chat with us! we're here to help!