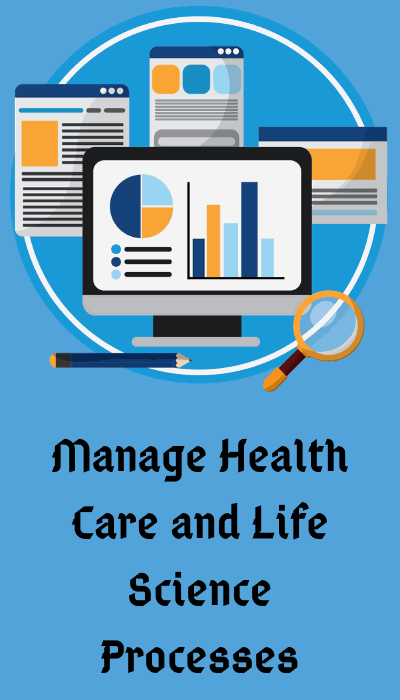 Effectively Manage Healthcare Processes
Deliver better consumer experience and gain customer loyalty
An ERP software maintains the whole end-to-end caregiver experience effortlessly by integrating with other modules. O2b Technologies ERP software for the healthcare sector helps increasing patient loyalty by delivering multichannel and personalized patient service. Proper care of a patient is the priority of any healthcare organization and managing it with the healthcare ERP is the best choice. In like manner, patient education is also an important part of customer experience where the patient is involved in the prevention and improvement of their health. The patient learns how to understand and manage their health status. Healthcare ERP Software helps in providing better patient care that leads to the improvement in the patient experience. This business software is a perfect fit for all kinds of medical institutions, including big hospitals, clinics, nursing homes, etc.
Healthcare Accounting and Financial Management
Maximize your healthcare revenue with us
Accounting in the healthcare industry seems challenging, as it accumulates and interprets historical economic data. This data is beneficial for the purpose of establishing the financial position and operating results of a hospital. This data is very useful for internal users to manage accounts and control the budget of the hospital. Our healthcare accounting system classifies and records the transactions that frequently take place in the hospital. In this case, it gives a clear insight into the financials. Healthcare ERP solutions reduce the cost and improve the quality of service that surely maximize the revenue of the organization. It manages and tracks all the transactions that enable you to control the budget.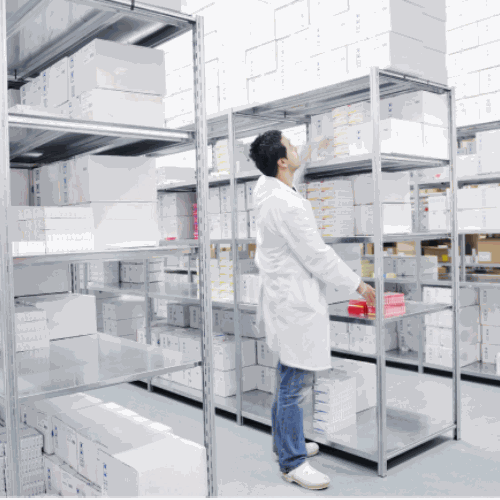 Keep Track Of Every Item
Increase Inventory Visibility to avoid overstocking
Our software solution allows you to track the serial number of every single item. We know safety and compliance are more important in the healthcare industry, so keeping a finger on the stock level is so important. With this in mind, pharmaceutical products must be serialized for regulatory compliance and safety of health. The healthcare sector has to comply with the worldwide regulation of the serialization of pharmaceutical items. Inventory management software for the healthcare industry helps in asset tracking by using a barcode scanner or smartphones or tablets. At the same time, those scan products in and out to find products quickly in the warehouse or any other location.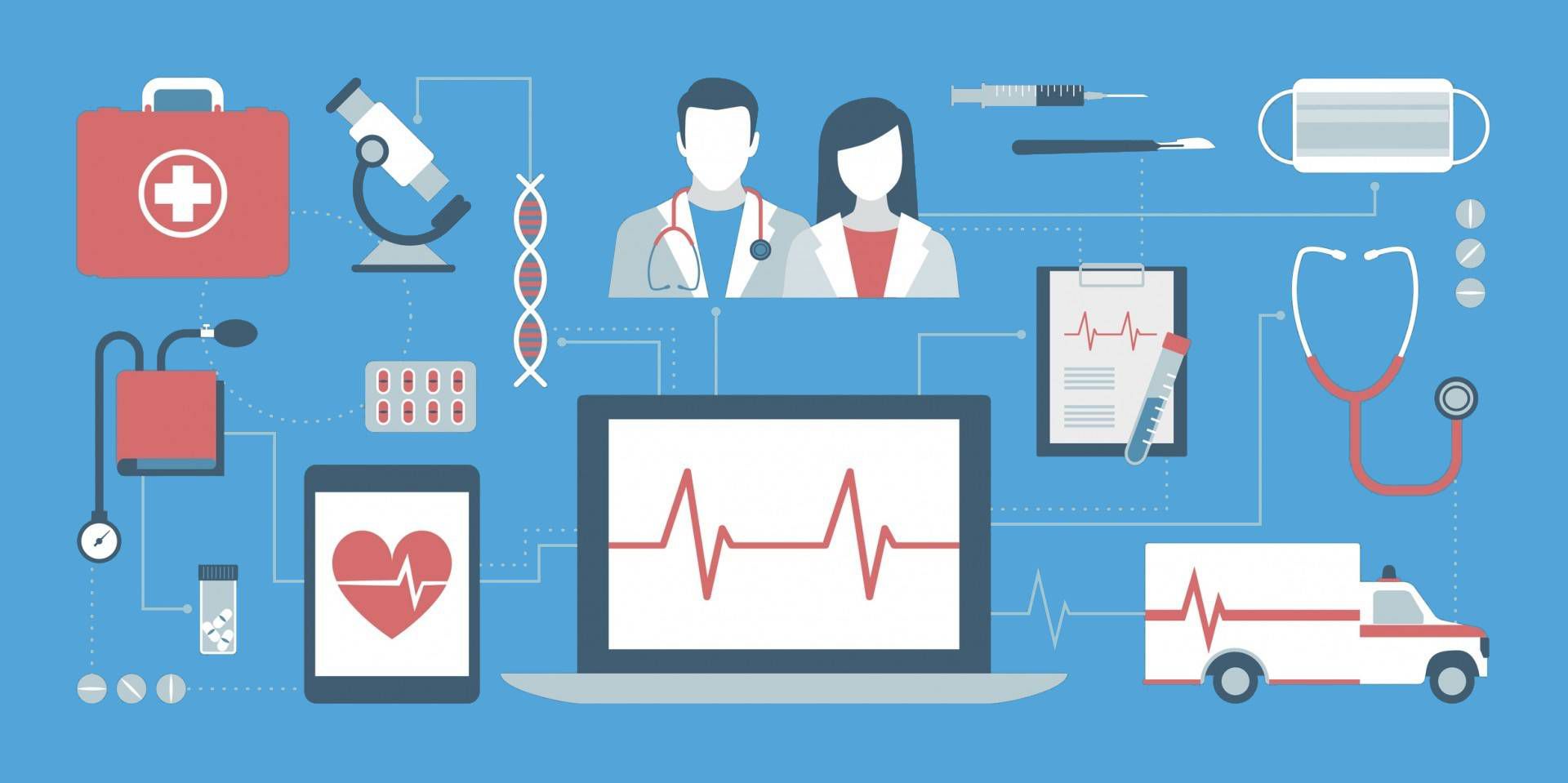 Enhance the quality of patient care with O2B Hospital Management
O2B's healthcare software is a completely integrated information system. It helps to manage every aspect of a hospital's operations like medical, financial, administrative, legal, etc. Furthermore, Healthcare ERP modules help in managing all the key operations of a healthcare institution. Manage everything right from the beginning to the end, from appointment booking to the inventory. O2B's hospital management application is capable of assisting the healthcare sector to handle all the functional requirements. This surely improves the hospital's performance such as billing, appointment scheduling, patient care, and more. Furthermore, You can manage and record all the details of doctors, staff, and patients.
On the other hand, an essential element of this sector is a pharmacy, managing your drug store is also important, with this in mind, we also offer a robust system, O2B's pharmacy management. This application helps pharmacists to manage their store by keeping track of each medicine or other medicinal item.
Perfect Solution For Lifesciences Industry
Make every process hassle-free and effortless
Lifesciences industry is so vast and life sciences vertical segments are biotechnology, biomedical devices, pharmaceutical, biomedical technologies, food processing, life systems technologies, and environmental science. Basically there are few important segments that need automation most such as pharmaceutical, medical devices, and biotechnologies. We provide ERP for lifesciences solutions to the pharmaceutical industry, biomedical devices manufacturing industry, clinical research and development industry, and biotechnology. Management of these industries is really challenging work because it has a variety of regulatory compliance and government-mandated requirements. All this regulatory compliance adds risks and more cost to the company. The use of ERP in life sciences industries like pharmaceutical, research and development, and medical devices companies is very beneficial. Our ERP software includes audit management, international trade management, controls, and compliance management, risk management, automated monitoring, and screening. It streamlines audit management as well as aligns activities of internal audit.
Innovative & Compliant Product Manufacturing
Compete with the current market with integrated product development
An integrated system with the design process can accelerate product development with the help of real-time tools. At the same time, advanced variant configuration definitely reduces the cost and optimizes usability. Our system for medical devices manufacturing companies manages efficiency and profitability with the requirements-driven product development. Cost controlling is the major challenge for the company, this software keeps product cost and quotations in line with strategic targets. It is important to mention that, eliminating the manual process accelerate the transition of engineering master data into manufacturing production data. The foundation of product development depends on the design and ideation of the product and automation makes it stronger than before.
Track Task & Project Management
Comply With Evolving Regulations To Maintain Company Value
Our software has a very powerful tool for managing your tasks and projects effectively. As we know projects depend on the customer requirements, hence the integration of the customer relationship management system is a very efficient way of estimating workload on a project. Secure your right market and sell products by ensuring compliance of products and chemicals. To ensure compliance ERP software automates and accelerates the process of safety data sheet management.
Why Us?
• Our ERP software organize and centralize data to improve patient care
• Reduce expenses with comprehensive financial management
• Automated management streamlines operations
• Get a 360-degree view of all the processes
• Improve and nurture the relationship with the patient
• Improved customer satisfaction and customer loyalty
•Automated monitoring and screening minimize reduce risks
---
Want to speak with one of our consultants?
Get in touch with us!
Request for a free consultation

Fast! hear from us in a few hours!
Call us! we're here to help!
Write to us! we're here to help!
We'll respond to you in the same working day

info@o2btechnologies.com
Chat with us! we're here to help!