For medical offices and wellness facilities to enhance their offerings, Odoo ERP development is the best solution. Moreover, it would enable them to take higher medical facilities while streamlining their operations and easily managing the increasing flood of patients. Here, we'll examine the value of Odoo ERP for healthcare management and the advantages it offers to the hospitals.
Workforce Management and Staffing
Although the employees necessities could be limited for a health centre as comparison to a hospital, effective staff leadership is still essential. The Odoo ERP development is helpful for effectively managing a wide range of labor tasks in the healthcare sector, from shift planning to task scheduling and attendance tracking. The labor management Odoo ERP module is completely adaptable and simple to grow in accordance with shifting company requirements.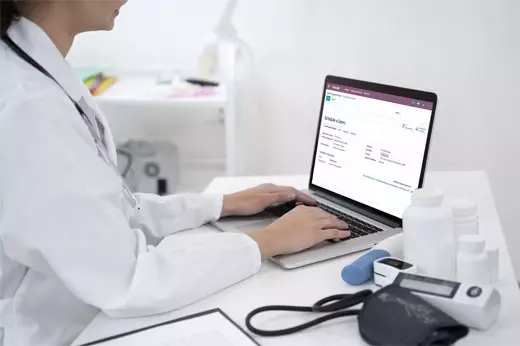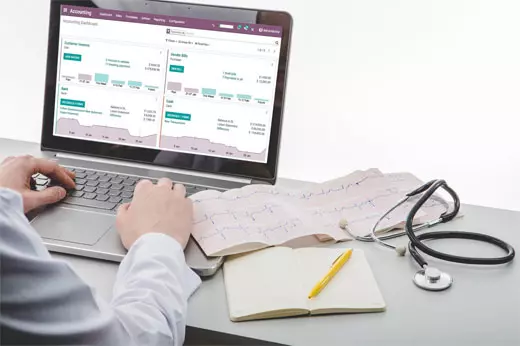 Financial Management
A specific module for accounting and financial management must be included in the design of the Odoo ERP for healthcare management. The answer must maintain a tamper-proof record of the clinic's daily financial operations and track all financial transactions. Odoo offers a feature-rich accounting module that handles all of a healthcare clinic's financial and bookkeeping needs. In addition, it offers a specialized invoicing module with a number of pre-built templates to allow quicker invoice preparation for different medical procedures.
Arrangement of Appointments
The healthcare management Odoo ERP module offers support for automated appointment scheduling. It offers a self-service site so that patients can easily examine the available time slots and schedule an appointment in accordance with them. Each new appointment will be announced to the clinic staff so they can inform the physicians of their patients' appointments.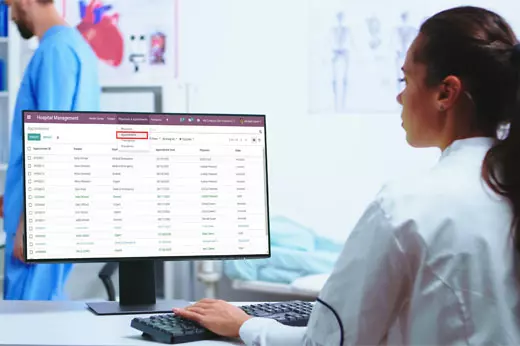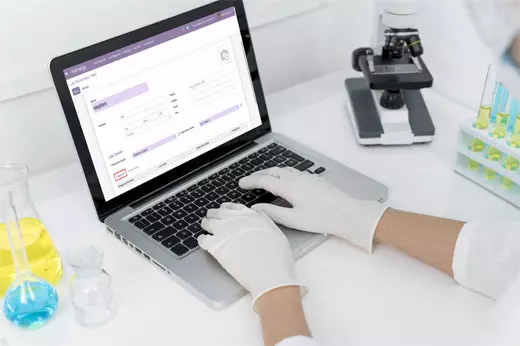 Handling of Lab Tests
For all clinical tests, the majority of healthcare clinics either work with a third-party lab in partnership or have their own private lab. In any case, an ERP software system could be necessary to manage lab tests, speed up their completion, and streamline information exchange between clinical personnel and lab assistants. The development of Odoo ERP for healthcare administration guarantees that lab tests are conducted smoothly and efficiently. Moreover, it retains a lab copy of the test result and automatically sends it to the appropriate patient as soon as it is ready.
Maintaining Patient Records
The health records, previous appointments, and test results are all kept on file by the Odoo ERP module. Physicians and other medical professionals may quickly and readily access all pertinent data on a patients medical records with just a few clicks. Each time a patient makes a new appointment, Odoo immediately updates their profiles with the most recent information.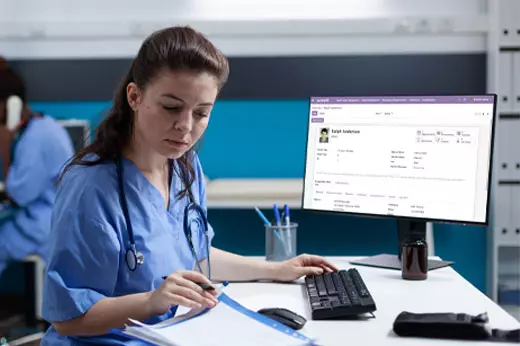 Conclusion
The implementation of Odoo ERP is undoubtedly a promising strategy for streamlining clinic operations and enhancing persistence to unforeseen delays. There are two versions of Odoo for healthcare ERP, a free community version and a more powerful enterprise edition. In any case, it enables you create a feature-rich corporate solution without going overboard and offers considerable cost savings. To get the most out of Odoo ERP development for healthcare management, it is essential to take advantage of a reliable technical partner.
Solutions, also known as software applications or software systems, designed to perform specific tasks or solve particular problems. We have developed many Solutions to provide functionality, automation, and efficiency in various areas of business, industry, or personal use.