A Well Established Open Source Supply Chain Management System
Improve Visibility Across Supply Chain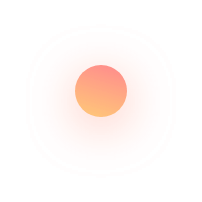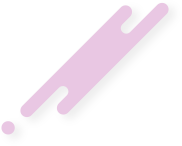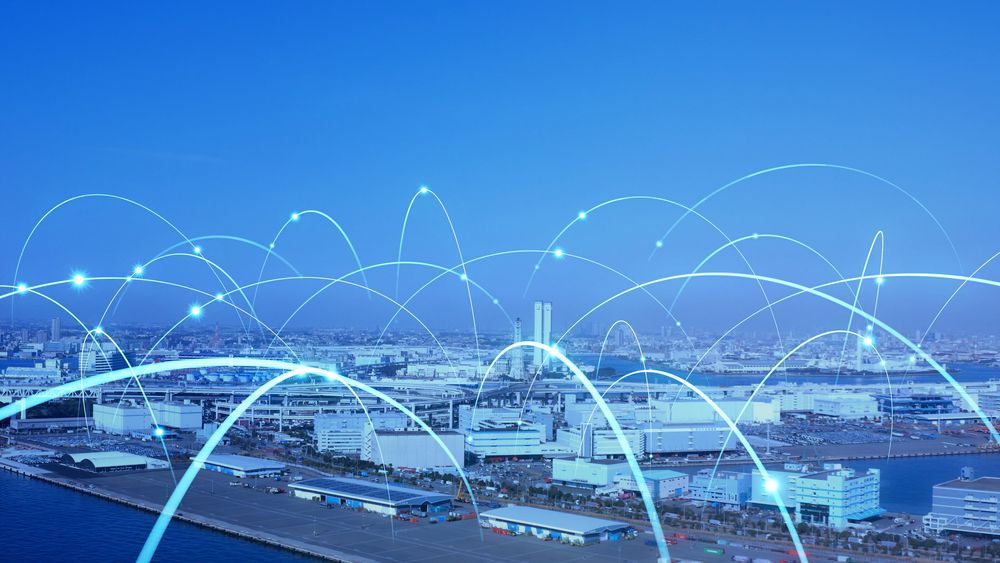 What is Supply Chain Management (SCM)?
Maintenance Software
In business, supply chain management (SCM) is considered as the management of the flow of goods and services. To explain further, SCM encompasses the movement and storage of materials, including raw material, semi-finished goods inventory, and finished goods from the starting point to the point of consumption. In other words, the supply chain is the interconnected or interlinked chain of networks and channels. Managing this interrelated chain of networks is a critical element in any business. To enhance customer experience management of the supply chain in a proper manner is an essential part of the businesses. With appropriate supply chain management, companies can deliver their products and services to their end customers within the given time frame. Supply chain activities include raw material procurement, production planning, inventory management, warehouse management, sales management, shipping management, and other activities.
Furthermore, supply chain management includes designing, planning, administering, managing, controlling, and tracking the entire supply chain activities which is chiefly focused on enhancing revenue, building a powerful foundation, synchronizing supply with demand, etc. Another key point, in the success of supply chain management, marketing channels are playing a significant role. Marketing channels make the customer value-creating processes more effective and powerful. It ultimately results in the success of any company's supply chain management process. Furthermore, managing an organization's supply chain processes includes various things such as internal integration, complete visibility or transparency, and human resource management, etc. To ensure better supply chain management, organizations are moving towards the implementation of a robust supply chain management ERP software.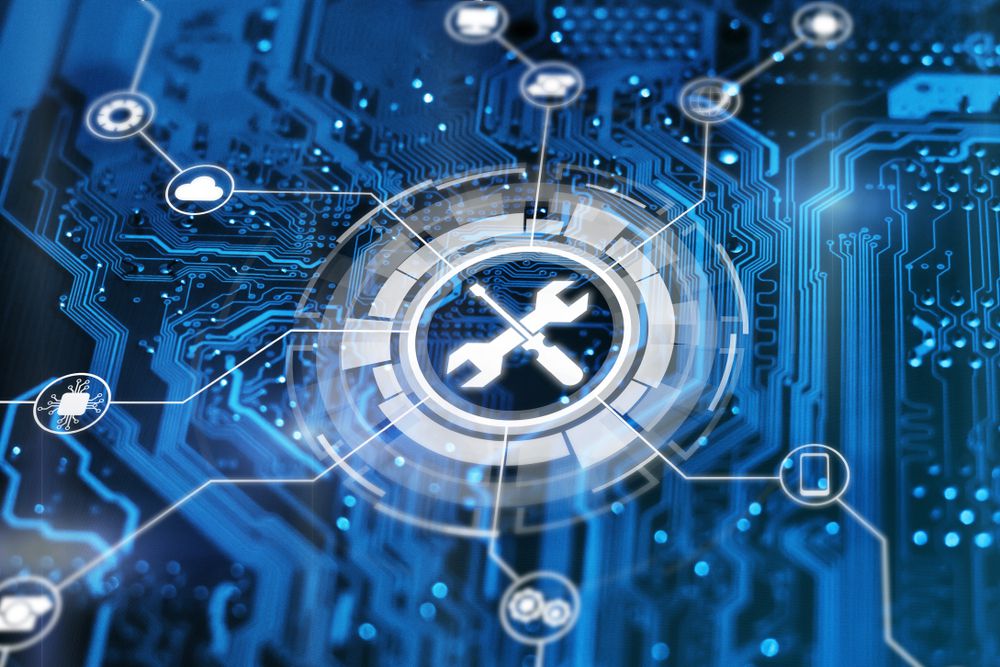 Supply chain management software
Here, at O2b Technologies, we have built a great supply chain management platform that is capable of making all your business processes simple and smooth. It is an integrated system that consists of various modules such as purchase, inventory, accounting, sales, etc. Tightly integrated supply management software makes all the processes streamlined and seamless. Now, organizations can handle their processes like purchase, inventory, manufacturing, sales, and shipping in a very convenient manner. Supply chain management software solutions help enterprises to manage their foremost business functions like Sales, CRM, Inventory, Demands, Order Fulfillment, Manufacturing Operations, Warehouse, etc. In like manner, supply chain software also helps in handling Supplier Relationship Management, Product Advancement, and Return Management. Our SCM system keeps every aspect of the supply chain well-managed. It helps you to achieve your business goals in a very productive way.
In other words, a supply chain software solution and supplier chain management software make remarkable changes in your company. Now, you can execute, manage, control, and monitor all the tasks of your organization and achieve long-term profitability. We are one of the top supply chain management vendors, we develop very effective and strong solutions for managing supply chain processes in an efficient manner. Our system can automate so many processes such as purchasing workflow, Stock level management, sending RFQs, Supplier Management, Warehouse Management, and more.
To make your business procedures flawless, ERP software supply chain management allows you to send RfQs to your suppliers automatically. It is because with our system you can set the minimum and maximum limit of stocks in the inventory, this is why as soon as the stock level goes below the limit you have set in the system, the system automatically generates RFQ and you are able to send this RFQ to the relevant supplier. Furthermore, enterprise supply chain management software enables you to make smart purchase decisions by managing and keeping records of supplier price lists. With the help of this system, you can choose the most suitable one. Also, smartly manage warehouses by controlling and optimizing the flow and storage of stocks within a warehouse. Now, make your entire supply chain management simple by using a double-entry system, it surely enhances efficiency and accuracy.

Generate more income using supply chain management software
If you don't focus on managing your supply chain appropriately, you may face several challenges in managing your entire business. Because it will make every function from purchase to delivery of the finished product inefficient. Later on, it will disturb the entire organizational workflow and affect 80% to 90% revenue of your organization. We are the esteemed supply chain software development company, we will assist you to maximize your revenue by 100%. In other words, Earn more profit than ever before. In the supply chain management software process we align each step in such a manner that keeps your company's workflow well managed.
Every enterprise focuses on increasing efficiency and reducing costs, efforts, and time. With this in mind, our SCM system truly fulfills all the expectations of organizations of every size. But most importantly, nowadays along with focusing on reducing costs, companies have been concentrating on improving customer experience. Because, ultimately these customers are those who play the main part in revenue generation. Due to this, we develop our software while keeping all the scenarios in mind and offer the best-in-class supply chain management software. Our agile supply chain management in ERP lets organizations manage their core business processes very conveniently.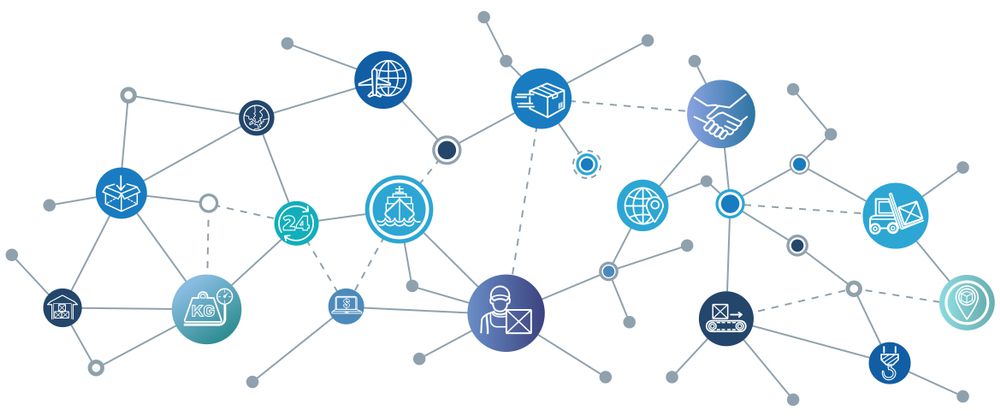 Enhance visibility across the supply chain
We all know that transparency across the business is necessary for better making your business strong. This is the reason when you need a strong system that can give you the information about every activity consistently; what's going on in your supply chain at every stage. Easily track inventory levels and get to know every movement of each product in real-time. It is not a hidden fact that improved visibility across the supply chain enhances business performance as well as productivity. Now, with the help of integrated software supply chain management enables organizations to track and control the movement of products, whether it is incoming or outgoing. Enhance stock traceability and maintain stock levels more accurately. With the integrated SCM solution, you can manage your inventory and prevent dead stock.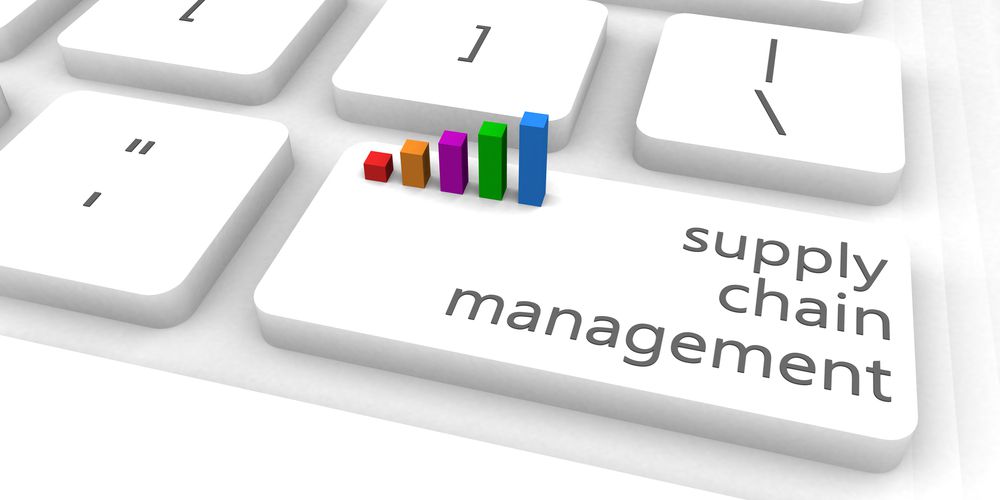 Handle Basic Operations
Basic operations of supply chain management processes are inventory management, Manufacturing management, Purchase Management, Delivery Orders Management, etc. Delivery Orders. Our system allows you to pack orders and deliver them with or without barcode scanners. Also, this software supply chain only prepares delivery orders for customers as per the product availability. Another great feature of this system is inventory adjustments, whether you are managing inventory for a particular warehouse, for a specific product, or a pallet/box, our integrated solution provides cycle counts for you. If you have warehouses in multiple locations, you can easily manage the entire warehouse (zones, rows, shelves, etc.). Furthermore, manufacturing supply chain management software allows manufacturers to manage their manufacturing orders, repair orders, and other important activities.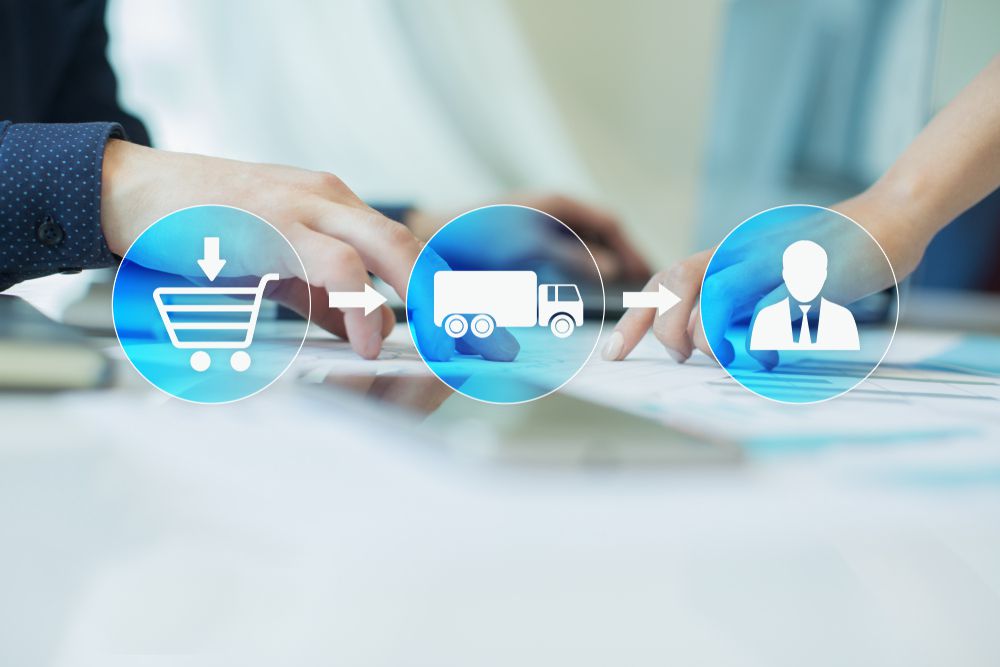 Improve Supply Chain with Advanced Routing
A business will be called successful until its customers are satisfied and happy with the products and services, with this in mind, organizations are focusing on delivering their best. Further, with this intention that customers will always get the best quality services, we have built a special feature in our software, our SCM system has advanced routing functionality. It means you can select the best-suited routing option for the delivery of your product, it allows you to perform your best.
There are the following routing, the first one is Drop-shipping, it enables organizations to deliver products directly from their vendors, or suppliers to their end-customers. It means, when you get the order, you contact your relevant supplier and he/she will deliver the product directly to your customers. The second option is, Pick - Pack - Ship, here you can design your very own flow of the delivery process. Whether you directly want to deliver or follow the pick pack shipping method.
Why use Supply Chain Management Software?
Lower Operational Costs: Our SCM system improves inventory management system that eliminates overstocking and saves extra expenses for the company. As it is an integrated system, which reduces your operational cost, and with this, you can focus on your core business decisions. Important to realize, activity synchronization always saves time and reduces operational costs.
Ease of use : Our SCM software gives you easy user experiences that are easily accessible from anywhere and with any device. All activities of SCM software can be flawlessly coordinated and executed from the beginning to the end. Important to realize, to make sure much higher levels of on-time delivery across the board this system would be the best choice. With the proper supply chain management software development streamline your SCM processes.
Complete Visibility/Transparency: Our SCM software shows you where your inventory is, from the manufacturer to storage to transportation to the store shelf. More visibility helps you to track and control inventory levels accurately. SCM solution gives the opportunity to share information. This information platform keeps stakeholders informed so that the whole process of SCM runs flawlessly.
Boost Output: The supply chain management system is built to improve communication, collaboration, and coordination with vendors, and to make transportation and shipping processes much easier. Important to realize, streamline & centralized distribution strategy of supply chain management software makes it more reliable for end-users and gives more precise output results.
Frequently Asked Questions