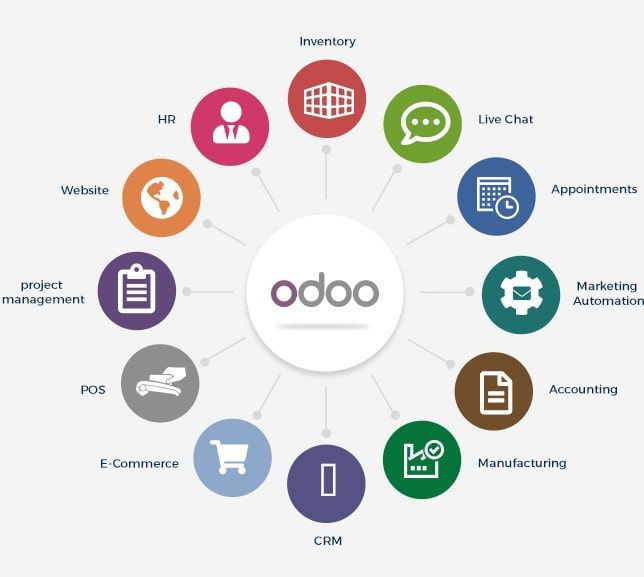 Odoo ERP Development
Odoo is trusted by so many small-medium sized organizations as well as large enterprises and they are getting maximum benefits from Odoo ERP. O2b Technologies is fully capable of developing ERP software and delivering all the Odoo services very efficiently within your budget. Our Odoo developers have developed a large collection of applications and modules such as HR and Payroll, Inventory, Sales and CRM, Manufacturing, Accounting, and many more, this will truly make business management a cakewalk. O2b Technologies offers the best development services for any company using Odoo. Our team is an expert in all types of Odoo customization in all versions of Odoo. We are experts in the backend, frontend as well as web developments. We have a very simple process of development and with proper testing, all the development will be submitted. O2b Technologies is one of the most trusted Odoo development companies.
Get An Edge Over Your Competitors
We deliver top-notch Odoo ERP solutions with Odoo Development Services. We have worked with clients from different industries such as manufacturing, supply chain, distribution, etc. Our Odoo ERP development team is qualified enough to develop, customize, implement and troubleshoot the software. We stretch our offerings beyond the conventional boundaries for maximum customer satisfaction. Increase the pace of your business and its management with an all-in-one business solution. We have the best Odoo developers and they are experts in Odoo app development such as CRM, sales management, purchase management, manufacturing management, etc. using Odoo. Odoo consists of a modular and collaborative development approach, with this in mind, our team of developers customizes the system as per the requirement of clients. We provide very impressive results and. Also, we provide the latest Odoo 13 development services and with the new features of Odoo 13, you will surely be ahead of your competitors.
Odoo Website Development
Improve your Odoo website building experience with your very own ideas. Our Odoo web developers can build your website as per your promotion, marketing, and more business ideas.... Odoo provides in-built attractive templates that help you to promote your brand as well as boost your sales. Furthermore, empower your marketing strategies and with the full capacity to express your business idea. Developers at O2b Technologies are capable of developing the website as per the client's specific and unique ideas and requirements. As a result, now you can create or re-design your website with attractive graphics, smart features, professional themes, and very responsive design just in a few clicks.
Odoo App Development and Customization
If you are still searching for a perfect ERP software that truly matches the specific needs of your company. We, the Odoo partner company can offer a flawless solution for every business needs. ... O2b Technologies provides a robust Odoo app development and customization service that perfectly fits with the requirement of an individual enterprise. If the client has a need for existing Odoo apps then our development team customizes that app as per their specific requirement. Also, we can develop a new Odoo app if the client has the requirement of any special module which is not present in the system. Our dedicated team of Python Odoo developers has a very deep and wide knowledge of Python and Odoo architecture. Also, get very impressive mobile app development services with us.
Odoo Development Methodology
There are so many Odoo ERP software development methodologies or methods but O2b Technologies adopts the combination of agile and scrum software development methodologies. All things consider we all know that the success of software development depends on the implementation methodology and how well that is planned. In the planning, we have to consider every aspect of the functionalities. As we are an official Odoo partner, we keep our motive very clear and alive every day by providing quality development to our clients. Our development methodology assures the high customer value that makes our undertaken project successful. Here, at O2b Technologies we believe that successful implementation is not possible without the interaction of our clients. Therefore, we make sure at every stage of development that the client should be involved. As a result, they get the expected solution every time. Our team of Odoo offshore developers assures you with the best quality Odoo development.
We believe in the iterative method for Odoo development, as a result, it resolves every problem as per the business requirement of the client. We divide the whole project into the phases and we keep our clients in communication during every function that has been developed. Furthermore, it allows our development team to take quick actions if any changes are required. O2b Technologies is the top Odoo offshore development company and it is one of the best Odoo development companies.
The flow of Our Odoo ERP Development methodology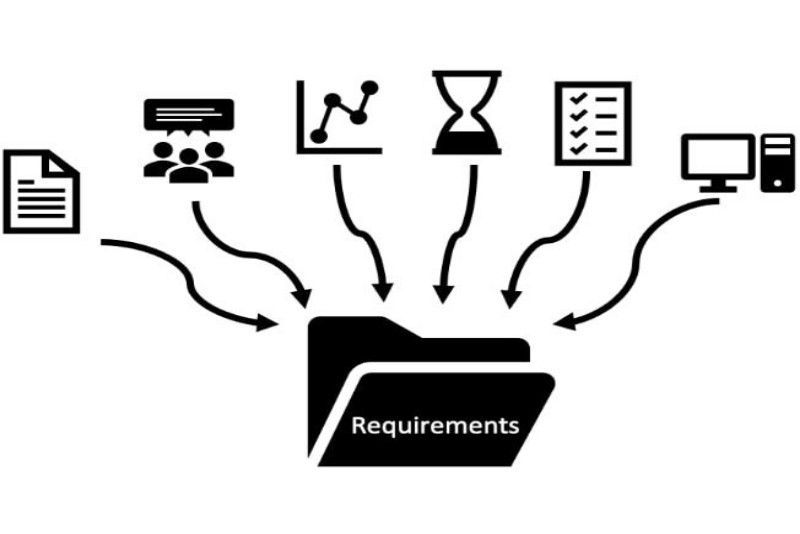 Analyze Client's Business Requirements
It is one of the basic steps after our client selects the Odoo ERP software. We gather all the requirements and further divide them into phases based on...the complexity of the requirements and departments of the organization.
Development, Staging, Production
Once we freeze the phases and further divide them into smaller units, that are functional requirements. From here, the design and development process...is initiated by our development team. Also, we allocate the project manager regardless of the size of the project. Important to realize, the project manager ensures all the functional requirements are met up by the Odoo development team. We divide the client's functional requirement into story points and then decide to complete those within a defined period of time, which is called a sprint. In one sprint we cover a minimum of 40 and a maximum of 60 story points. After development, the item goes to the stage and further on the production.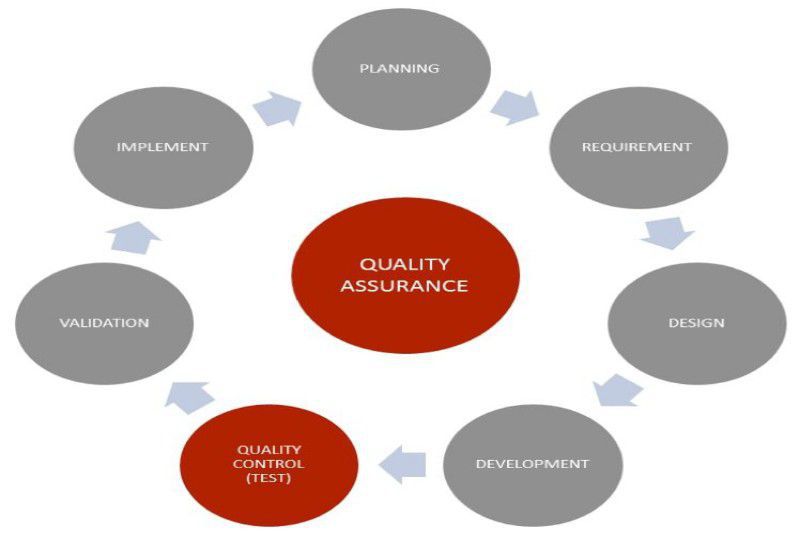 Testing and Quality Check
After the development process, our quality analysts perform a testing and quality check on the client-server to make sure that all the functionalities are...working as per the client's expectations without any bugs in the software.
Demo
Once the testing of the system is done, we are all set to give the demo to our client. Our project manager provides a demo of the system to the client....After all these processes, if there are any changes that need to be done then it moves further to the re-evaluation stage.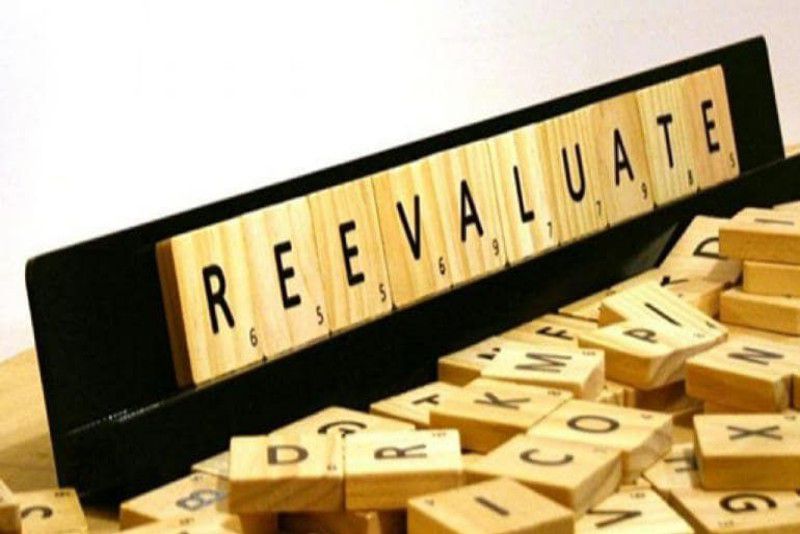 Re-evaluation stage
It is not necessary every time in the development process. If there are minor changes require during the demo of a particular module, only then we go to...this stage. In this stage, Our Odoo module development team makes the changes as per the discussion with the client during the demo stage.
Phased Delivery
After the re-evaluation and changes are done our team again gives the demo to the client and then freezes the phase. Once freeze the phase our team... deploys the particular module or Odoo app on a client-server. At O2b Technologies, we deploy quickly and keep our clients satisfied.
Hire Odoo developers from O2b Technologies and pay them on an hourly basis. We have most experienced Odoo developers and we provide our services in the US.
Hire Odoo developers from O2b Technologies and pay them on an hourly basis. We have most experienced Odoo developers and we provide our services in the US. We are the best Odoo development company India and offer the best-in-class Odoo development services.
O2b Technologies have developed so many apps and to know more please check the link given below:
https://apps.odoo.com/apps/modules/browse?search=o2b+technologies
Why Us?
• Odoo Offshore Development Services –
For your OpenERP development and implementation needs, we have the best of the world's offshore development services.
• Expert Customization –
Our experts analyze and understand every complex detail about the Odoo platform and customize it accordingly.
• Clean Code –
To deliver the best possible results for the organization, we write clean code. We keep future maintenance in mind while doing customization.
• Best ROI –
Most of the organizations look for the ROI and we also take it as an important proposition in our work. We develop a system that brings the best ROI for the business.
Want to speak with one of our consultants?
Get in touch with us!
Request for a free consultation

Fast! hear from us in a few hours!
Call us! we're here to help!
Write to us! we're here to help!
We'll respond to you in the same working day

info@o2btechnologies.com
Chat with us! we're here to help!