A Complete set of Commercial Equipment Distribution Management Solutions
O2b Technologies' all-in-one wholesale commercial equipment supply solution helps organizations to automate business processes, reduce workload, and reduce manual errors. It has the following solutions, including:
Inventory management
Customer relationship management
Accounting
Order entry and processing
Warehouse management
Sales Management
Marketing automation
Logistics and Shipping Management
Invoicing and more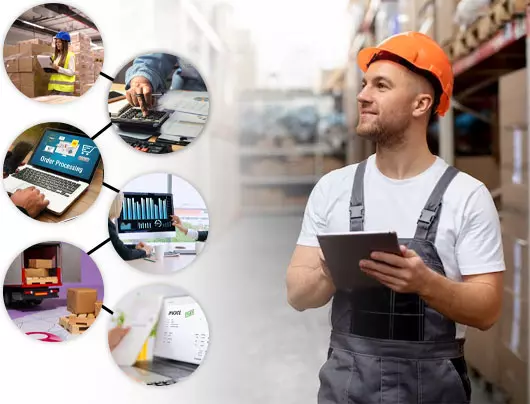 Furthermore, this software can be completely customized to satisfy the specific and unique needs of the commercial equipment business. All things considered, digital transformation and the latest technologies are the best ever solution to pace up your business growth and get an edge over your competitors. Our advanced and intelligent supply chain management solution can allow you to keep the whole distribution workflow smooth and seamless. Also, with the shipping integration and payment gateway integration, things will be a lot easier than ever before.