What is HVAC software?
Firstly we will try to understand What Is An HVAC System? – The HVAC stands for Heating, Ventilation and Air Conditioning. They describe the functions of an HVAC system. This mechanical system's design is primarily an attempt to take control of the environmental conditions inside the space you work.
In other words, those companies who are involved in heating, ventilation, and air conditioning business are called HVAC industries. They provide services for indoor and vehicular environmental comfort. The main objective of HVAC business is to provide the best experience to their customers by providing them thermal comfort and better indoor air quality. As we know, the demand for HVAC equipment like Air conditioners, heaters, blowers, etc. are increasing rapidly. To manage all the field staff and billing & invoicing, they need a software solution that minimizes complexities and improves customer satisfaction.HVAC software Enables companies to manage their business functions and operate more efficiently. The best HVAC software has all the management tools that cover every aspect of the business such as scheduling jobs, dispatching team members, invoicing your customers, etc. It truly enables you to gain more profit that ultimately maximizes revenue and improves customer experience. 
Functions of an HVAC system
An HVAC system is designed to control the environment in which it works. It achieves this by controlling the temperature of a room through heating and cooling. It also controls the humidity level in that environment by controlling the movement and distribution of air inside the room. The system also ensures cleanliness of air inside the said environment. O2b Technologies understand that the Key characteristics of HVAC ( Heating, Ventilation and Air Conditioning ) industries are ETO and MTO manufacturing scenarios, Contract and pricing mechanism, Project Profitability, Product Configuration, Dynamic BOM generation, Job work, Inventory control and MIS. We have covered these important business functions in our HVAC solution to enable your company manage the entire business better using:
Project Systems (PS)
Material Management (MM)
Sales & Distribution (SD)
Finance & Controlling (FICO)
Plant Maintenance (PM)
Quality Management (QM)
HCM.

Sales Order Management:
The broader level coverage to implementing this solution will be as follows:
Sales budgeting & forecasting
Project budgeting and forecasting
Contract and order process management
Product family , variant configuration and related pricing
Cam DUCT integration and dynamic BOM creation
Customer credit checks
Delivery, partial shipment and billing
Logistics information system
Maintain holistic views of trends of costs as well as calculated suggestions to take informed decisions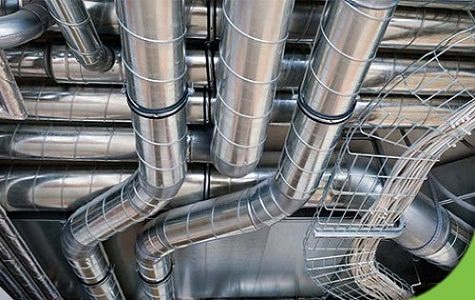 Order Execution & Quality Control
Sales and Operation Planning
Production demand management
Dynamic BOM, routings, MRP, parallel processing
Standard SFG on make to stock
Shop floor control
Super BOM, Super Item routing and selection based on Item Configuration
Quality control according to the organization's requirements

Want to speak with one of our consultants?
Get in touch with us!
Request for a free consultation

Fast! hear from us in a few hours!
Call us! we're here to help!
Write to us! we're here to help!
We'll respond to you in the same working day

info@o2btechnologies.com
Chat with us! we're here to help!