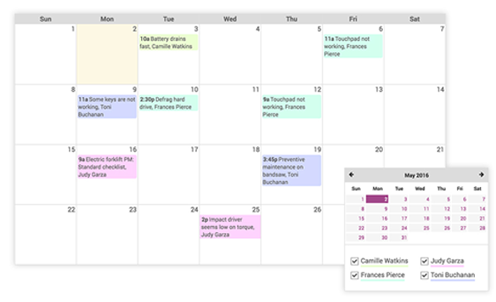 AUTOMATE PREVENTIVE MAINTENANCE
Our System computes standard statistics to help you plan preventive maintenance, including mean time between failure (MTBF), mean time to repair (MTTR), and expected next failure date and lets you automate metrology and preventive maintenance scheduling.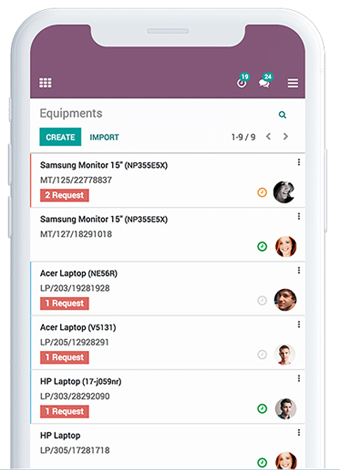 INCREASE

OVERALL
EQUIPMENT EFFECTIVENESS

with efficient maintenance
The manufacturing department can trigger requests directly from their work center control panel. When your maintenance team acts, the right people will be updatedin real time
Better communication reduces downtime and makes your manufacturing more efficient .
Want to speak with one of our consultants?
Get in touch with us!
Request for a free consultation

Fast! hear from us in a few hours!
Call us! we're here to help!
Write to us! we're here to help!
We'll respond to you in the same working day

info@o2btechnologies.com
Chat with us! we're here to help!