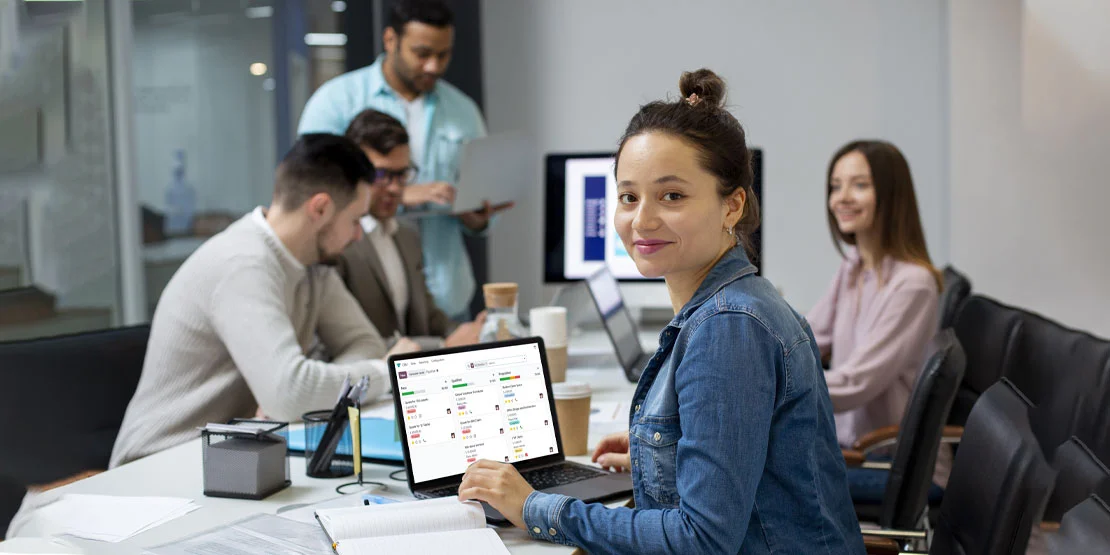 Hiring the correct developer is critical for the success of your initiatives in the ever-changing world of technology. Finding the finest Odoo Developer may have a significant impact on the efficiency and efficacy of your project when it comes to deploying or customizing Odoo, a sophisticated open-source company management software package. Here's a complete guide on how to employ the finest Odoo developer for your needs, whether you're trying to construct a new application, customize current modules, or integrate Odoo with other systems.
Understand Your Project Needs
Before you begin the recruiting process, you must have a clear grasp of the scope and objectives of your project. Do you need a developer to design a custom module, connect Odoo with other systems, or give continuous support? Outline your project's needs, particular functionality, and any industry-specific features that are critical. A well-defined project scope will not only assist you in identifying the ideal developer, but it will also guarantee that they fully comprehend your demands.
Technical Expertise
Odoo Development necessitates a thorough understanding of the platform's architecture, coding standards, and customisation features. Look for developers that have experience working on Odoo projects. Examine their technical knowledge, familiarity with different modules, and experience designing unique solutions. To assess their expertise, ask for samples of previous projects or contributions to the Odoo community. The technical expertise of a developer is a critical component in establishing their suitability for your project.
Check Their Portfolio
A developer's portfolio shows off their skills and the projects they've worked on. Examine their portfolio to determine whether they've worked on projects comparable to yours. This might offer you an insight of their adaptability, ingenuity, and capacity to overcome obstacles. Request case studies or references from clients whose projects are similar to yours. Examining their previous work and its connection with the scope of your project will help you determine the developer's suitability for your demands.
Experience with Customization
Odoo's value rests in its flexibility to be tailored to your specific company requirements. An Expert Developer should be able to customise Odoo modules and features to meet your individual needs. Inquire about their expertise customising current modules and developing new ones from the ground up. Inquire about their approach to understanding your company processes and optimising workflows using Odoo. A developer that can easily adjust Odoo to your specific requirements is a valuable addition to your project.
Problem-Solving Skills
Unexpected problems are common in complex software initiatives. To efficiently overcome obstacles, an experienced Odoo developer should have good problem-solving abilities. Discuss previous projects where they encountered obstacles and how they overcame them during the recruiting process. Examine their capacity to think critically, analyse problems, and come up with creative solutions. Effective problem-solving is required to navigate the complexities of Odoo development and provide good results.
Communication Skills
Clear communication is essential for the success of any endeavour. Your chosen developer should be able to comprehend your needs, offer frequent updates, and explain technical ideas in layman's terms. Pay attention to their attentiveness, clarity of communication, and readiness to listen during the evaluation process. Effective communication guarantees that your vision is comprehended and appropriately transferred into the Development Process.
Open-Source Contributions
Developers that contribute to the open-source community exhibit their dedication to the platform's evolution as well as their love of technology. Inquire about their participation in the Odoo community. Contributing to open-source projects demonstrates their knowledge, passion, and desire to share it. Developers that actively participate in the community are more likely to be up to date on the newest developments in the Odoo ecosystem.
Coding Standards and Quality Assurance
High-quality code is critical for your Odoo project's stability and sustainability. Inquire about the developer's coding standards, testing processes, and quality assurance procedures. A professional developer will adhere to best practises, do extensive testing, and guarantee that the code is maintainable and scalable. Strong quality assurance practises help to provide a stable and error-free solution.