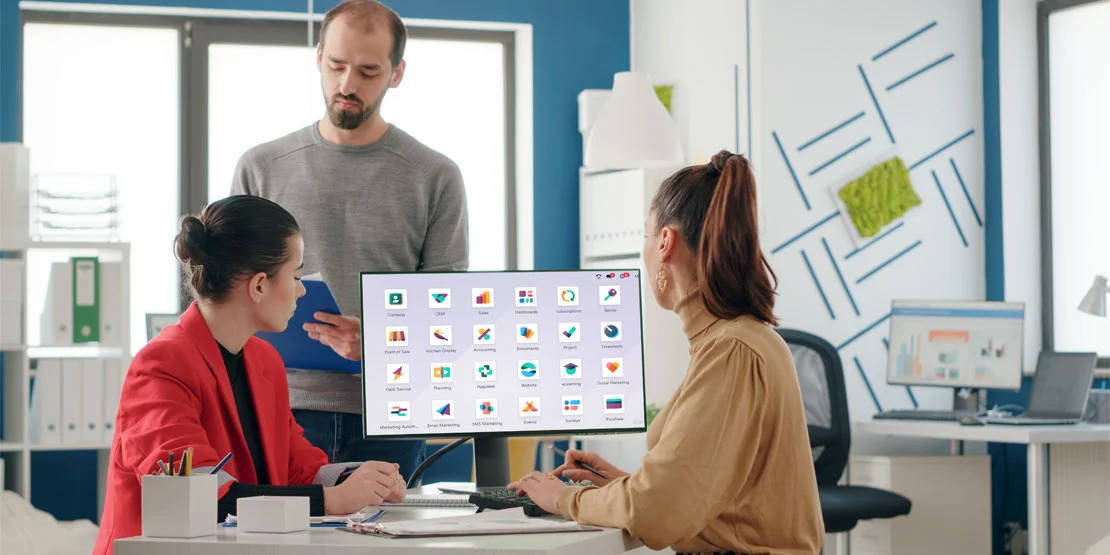 Odoo Business
ODOO is a full business suite that includes a wide range of business applications with great customization options, including ERP, CRM, Sales, Manufacturing, School Management, Financial Management, and others. It is not just open source and has ERP features, but it also has much more to offer than just Enterprise Resource Planning. It takes the capability of Open ERP to a whole new level, ODOO has the backing of a vibrant community, is extremely adaptable and readily customizable to your needs, and it is evolving at such a rapid pace that we can't even imagine it now.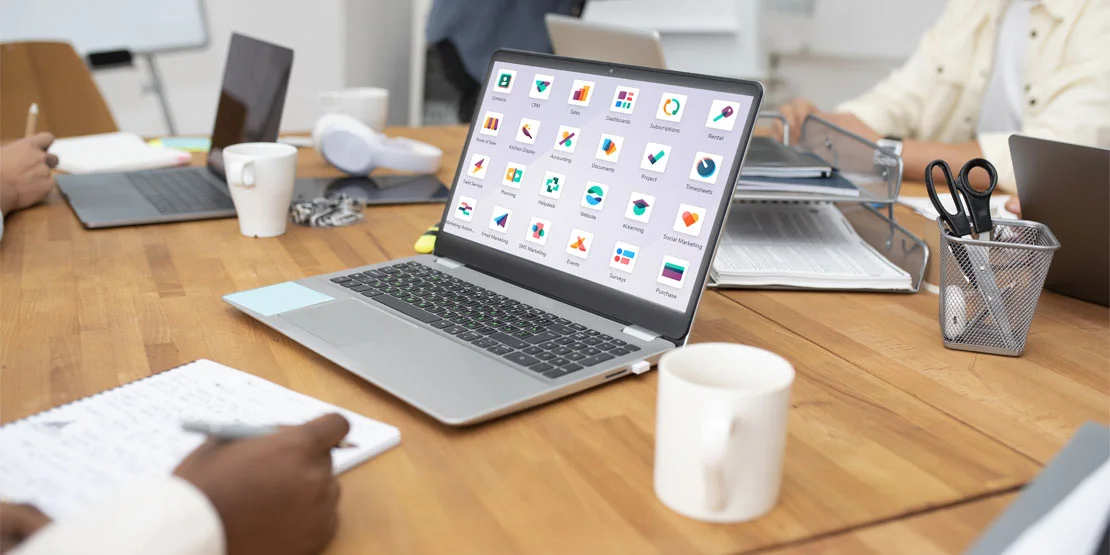 Features by O2B Technologies
In today's continuously changing business environment, organisations want sturdy and adaptable solutions to improve operations, enhance productivity, and drive growth. Odoo, an all-in-one business management software, has grown in popularity as a result of its unique features that enable businesses in a variety of sectors. Odoo offers a comprehensive solution for managing all elements of a business, from sales and marketing to inventory and finance, through its vast variety of apps. In this blog article, we will look at some of Odoo's unique features and how they may help businesses with the help of O2B Technologies, a reputable Odoo Partner.
Odoo's Distinctive Features
Managing multiple currencies, many enterprises, and multiple languages as needed. Payment is made online using a separate method of payment. Website builder integrated with multiple themes and other add-ons. Integrating several modules such as Sales, HR, Accounting, CRM, and so on. Report generating, graphs, charts, invoice creation, email, group chat, and more features are available.
Modular Approach for Customization and Scalability
Odoo's modular approach is one of its primary advantages, allowing organisations to start with the fundamental modules and subsequently add more features as needed. This modular framework allows for flexibility, allowing organisations to customise Odoo to their individual needs. As an Odoo specialist, O2B Technologies can help organisations pick the proper modules and configure them to fit their specific processes. Odoo's modular design enables scalability and adaptability to changing demands, whether it's CRM, accounting, manufacturing, or any other element of the organisation.
An Easy-to-Use Interface for a Better User Experience
Odoo distinguishes itself with a straightforward and user-friendly interface that is meant to improve the user experience. The software's clean and organised structure allows employees to easily move through different sections and complete their jobs. Odoo's user-friendly interface streamlines complicated activities, such as issuing invoices, managing inventory, and analysing sales data, decreasing the learning curve for new users. Businesses may further improve the user experience by customising the interface to match their branding and workflow preferences, thanks to the expertise of O2B Technologies.
Analytics and reporting that is integrated and real-time
Accurate and timely information is required for effective decision-making. Odoo meets this requirement by offering integrated reporting and analytics features. Businesses may produce detailed reports on different elements of their operations, such as sales, finances, inventories, and more, using its strong reporting engine. These reports give useful insights into key performance metrics and aid in the identification of areas for improvement and strategic planning. Furthermore, Odoo's real-time analytics function enables customers to monitor their business's performance in real-time, allowing for proactive decision-making. O2B Technologies can help organisations develop and customise reports and dashboards to meet their particular reporting needs.
Collaboration and communication have improved
Smooth communication and cooperation are essential for efficient teams and operations. Odoo provides a set of tools to let team members communicate and collaborate inside. Employees can interact effortlessly and keep updated about ongoing projects and tasks thanks to features like chat, activity streams, and document sharing. O2B Technologies can assist firms in optimising collaboration technologies to ensure effective communication and information exchange.
Integration with Third-Party Applications and Scalability
Businesses' software requirements may alter as they expand and adapt. Odoo's scalability enables organisations to grow and add more users without affecting system performance. Furthermore, Odoo provides seamless interaction with third-party apps, allowing organisations to integrate Odoo to their existing Software Ecosystem. This integration feature breaks down data silos and promotes data consistency across systems, resulting in a more simplified and efficient workflow. O2B Technologies can help businesses connect Odoo with their existing applications, guaranteeing a smooth transition and maximising the benefits of a software ecosystem.
FAQs
Can Odoo be customized to meet the specific needs of my business?
Yes, Odoo's modular approach allows for extensive customization. You can start with the essential modules and add more functionalities as your business grows. O2B Technologies, as an Odoo expert, can assist you in selecting and configuring the right modules to align with your unique workflows and requirements.
How can Odoo's reporting and analytics features benefit my business?
Odoo offers integrated reporting and analytics capabilities, allowing you to generate comprehensive reports on various aspects of your operations. These reports provide valuable insights into your key performance indicators, helping you make informed decisions and identify areas for improvement. O2B Technologies can help you design and customize reports and dashboards that align with your specific reporting requirements.
Can Odoo integrate with my existing applications?
Yes, Odoo offers seamless integration with third-party applications, allowing you to connect your existing software ecosystem with Odoo. This integration capability eliminates data silos and promotes data consistency across different systems, resulting in a more streamlined and efficient workflow. O2B Technologies can assist you in integrating Odoo with your existing applications, ensuring a smooth transition and maximizing the benefits of an integrated software ecosystem.