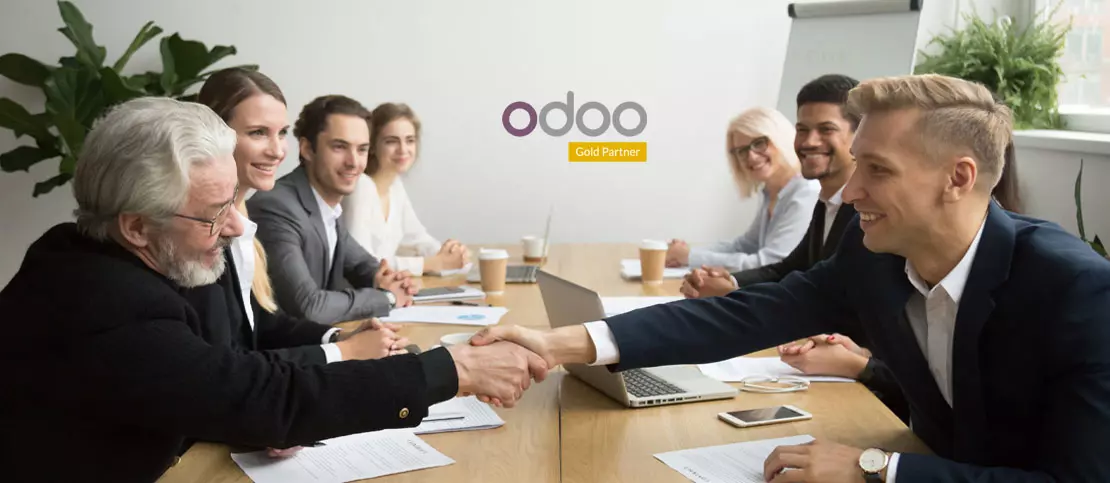 Odoo Gold Partner
Odoo was, and still is, the only serious open source ERP package that really integrates all aspects of the business. Over two million people use Odoo to boost their sales, run their operations, organize marketing activities, increase productivity and empower their human resources.
Use one piece of software to run your whole business. Odoo apps are easy to use modules allowing you to focus on growing your business by making the technology simple. From Operations through to Sales (and everywhere in between), Odoo's integrated apps mean you can use one system for all your business needs.
The Odoo ERP gold partner offers the best customer experience to Odoo users, by providing the perfect ERP implementation services. To assure you with the concept of Odoo partners and their capabilities, there are Odoo Partner Program that ensures that official partners are the best and they have sufficient resources and knowledge that is required for successful Odoo implementation services. Odoo gold partners are considered as the top-level Odoo partners, they have more experience as well as leverage more from the Odoo. Odoo follows a partnership approach that ensures that partners have some commitments they need to understand and follow.
An Odoo Official Partner Commits to:
Train their staff by following Odoo training sessions
Become a Certified Odoo Partner
Have dedicated resources assigned to Odoo projects
Be available for a periodic review meeting with Odoo SA account managers
Provide the first level of support to their Odoo customers and for the second level of support they use Odoo SA
Promote Enterprise version of Odoo to your customers
Partner Ranking
There are three Categories of Partners:
Odoo Implementation can provide you with the enormous amount of benefits that enables you to manage business processes in a very effective way.
Contact us for further query: O2b Technologies