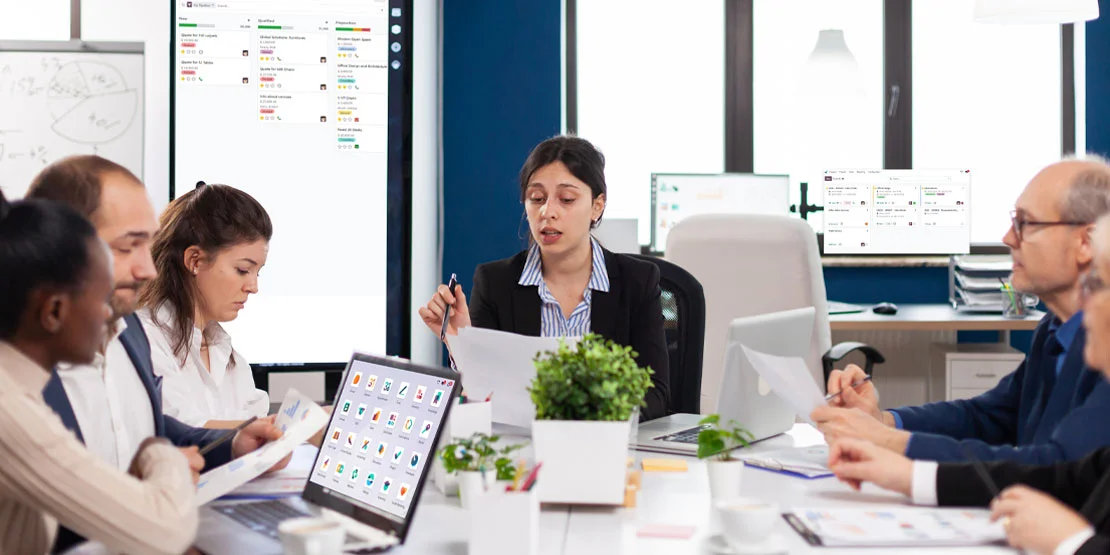 Odoo
Companies confront the ongoing challenge of operating their operations efficiently and successfully in today's rapidly changing business world. Businesses are always looking for complete solutions that will simplify their everyday operations and enhance efficiency, from simplifying procedures to merging diverse tasks. Odoo, an integrated company management software, comes into play here. Odoo, with its vast functionality and large selection of modules, can help businesses of all sizes and sectors improve their operations and drive development. And when it comes to realising Odoo's full potential, O2B Technologies stands out as a reliable partner.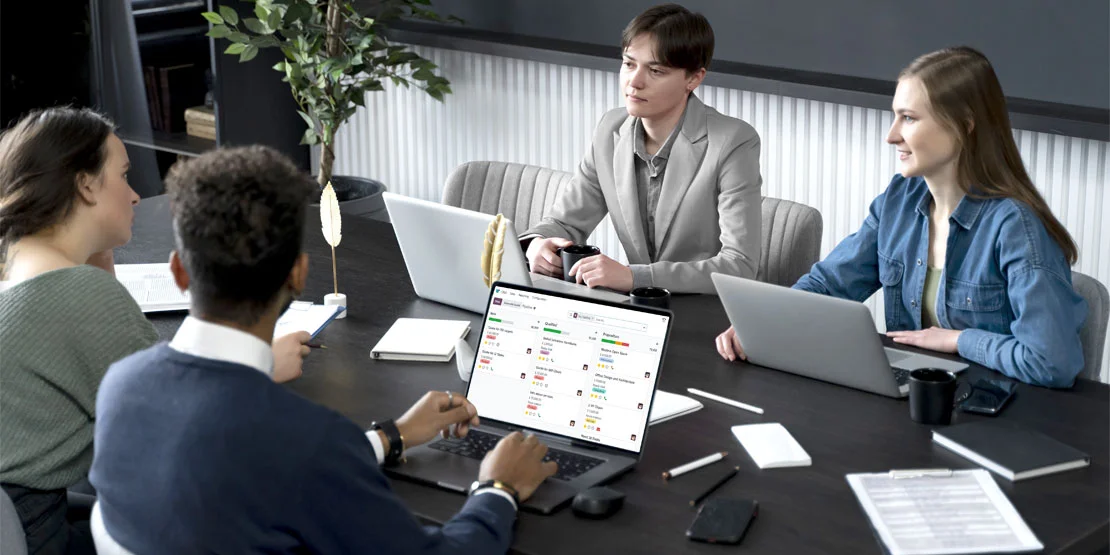 ERP
Enterprise Resource Planning (ERP) is a critical backend system for any company. Businesses may run more smoothly with a well-integrated and effective ERP system. If you want your firm to be at the top, or to keep ahead of your competition, ERP is the only solution. Odoo (OpenERP) is known for being full and modular, allowing clients to start with one module and subsequently add another. Odoo is a company management software that provides a suite of apps that together create a full corporate management solution. Sales, CRM, Project management, Warehouse management, Manufacturing, Financial management, and Human Resources are some of the most often utilised Odoo Erp modules. Choose the best module for your company.
O2B Technologies
O2B Technologies is a prominent Odoo Solution supplier, providing a variety of services such as implementation, customization, training, support, and maintenance. With their knowledge and experience, they can assist organisations in maximising the benefits of Odoo and tailoring it to their individual requirements. Here's how Odoo, in collaboration with O2B Technologies, may help you transform your business:
Comprehensive Business Management
Odoo provides a comprehensive suite of integrated apps that cover all parts of your business, including sales, CRM, inventory, manufacturing, accounting, HR, and more. This removes the need for many disparate systems and guarantees that data flows seamlessly between departments. O2B Technologies can assist you in harnessing the full power of Odoo by customising the modules and workflows to meet your specific company needs.
Increased Productivity and Efficiency
Businesses may use Odoo to automate repetitive operations, simplify procedures, and reduce manual mistakes. O2B Technologies can help you optimise your operations, integrate third-party apps, and put best practises in place. You may enhance productivity and focus on key activities that generate growth by removing inefficiencies and bottlenecks.
Real-time Insights and Reporting
Odoo has strong reporting and analytics capabilities, allowing organisations to obtain vital insights into their operations. O2B Technologies can assist you with developing bespoke reports and dashboards that give real-time visibility into critical KPIs and enable you to make data-driven choices. Odoo's sophisticated reporting capabilities may help you remain on top of your business, whether it's tracking sales performance, monitoring inventory levels, or analysing financials.
Scalability and Flexibility
Odoo can expand with your business. You may start with the fundamental elements and add more as your needs change thanks to its modular nature. O2B Technologies can walk you through the process, enabling a flawless transfer and integration of new components. Whether you're entering new markets, releasing new products, or diversifying your operations, Odoo allows you to adapt and grow with your company.
Cost-effective Alternative
Odoo is a low-cost alternative to standard corporate software. There are no licencing costs with open-source software, making it more inexpensive for organisations of all sizes. O2B Technologies can help you get the most out of your investment by offering low-cost installation, Customization , and support services. They recognise the importance of providing good value for money and can customise their solutions to meet your financial needs.
FAQs
What is Odoo, and how can it benefit my business?
Odoo is an integrated business management software that offers a comprehensive suite of applications to streamline operations across various departments. It can benefit your business by automating processes, improving efficiency, providing real-time insights, and scaling with your growth.
Why should I choose O2B Technologies as my Odoo partner?
O2B Technologies is a trusted provider of Odoo solutions with extensive expertise and experience. They offer a range of services, including implementation, customization, training, and support, to help businesses maximize the benefits of Odoo. With their guidance, you can tailor Odoo to your specific needs and ensure a successful integration into your business processes.
Is Odoo suitable for businesses of all sizes?
Yes, Odoo is designed to cater to businesses of all sizes, from small startups to large enterprises. Its modular architecture allows you to start with the essential modules and add more as your business grows. O2B Technologies can assist you in selecting the right modules and customizing Odoo to fit your business requirements, ensuring scalability and flexibility.