Fleet
MANAGE YOUR VEHICLES, CONTRACT, COSTS,
INSURANCES AND ASSIGNMENTS WITH COMFORT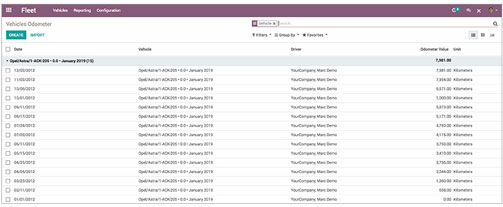 FLEET MANAGEMENT MADE SIMPLE
With O2b Technologies Fleet Management solution you are few clicks away from tracking your fleet. Our user friendly administrative system manage everything; fuel log entries, costs, and many other features important for managing vehicles of your company.
ANALYSIS AND REPORTING
By using the reporting tool, compare different types of costs incurred like which vehicle cost the most, which services have been performed on which vehicles etc. This tool gives you a really helpful insights about the effective return on each vehicle which helps you to improve your fleet investments.
Want to speak with one of our consultants?
Talk to our consultants directly and ask any questions about us,
our services, quotations and more. We will answer.
Get in touch with us!
Request for free consultation

Fast! hear from us in few hours!
Call us! we're here to help!
Write to us! we're here to help!
We'll respond you in same working day

info@o2btechnologies.com
Chat with us! we're here to help!